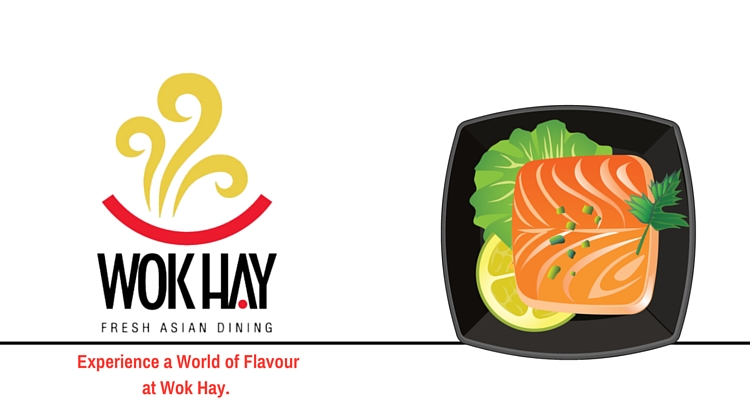 Asian fusion food is one of the most popular types of cuisine in the world. Combining the best from Thailand, Japan and China with western influences, Asian Fusion has taken the world by storm. By Visiting Wok Hay, it's easy to see (and taste) why. The food served in this Asian style restaurant boasts a vast palette of flavours and for those with an interest in sweet, sour, savoury and salty – with a dash of spice this is the restaurant to visit in Kuwait. At this restaurant, you enjoy not only great food but the chance to take in the spectacular view over the Green Island lagoon.
Quality, Quantity and Taste
The diner at Wok Hay is faced with a menu that provides almost endless choice. This is only one of the reasons that lovers of the varied Asian fusion style of cooking visit again and again – every time you sit down at a Wok Hay table your meal is bound to offer up some new culinary experience.
No matter how demanding your taste buds Wok Hay has the treat to start off your meal. Starters such as the world famous Tom Yum Soup, incredible Hot and Sour Soup (which has been called a meal all on its own), authentic Chicken Dumpling and the justifiably famous coconut infused Dynamite Shrimp will have diners in the mood to delve more deeply into the varied choices for the main course.
Favourite main courses include the Beijing Lamb, Butter Noodles (which have received rave reviews), General Tsao's Beef with its signature flavour which comes from the addition of fresh orange peel to the dish and, the spicy, but delicious Kung Pao Chicken. Manny diners sing the praises of the Combo Fried Rice – which is a dish that begs to be shared.
Of course, your meal is accompanied by either brown or white rice and a salad comes standard with most of the incredible main course choices.
Not only Fusion Cuisine
It's not only the food that keeps patrons coming back for more. The friendly and efficient service, generous portions and great value are only some of the reasons that Wok Hay has built up such a loyal following in Kuwait.
Combine this with the best quality ingredients and sauces, as well as cooking methods that have been lovingly developed to compliment rather than overwhelm the rest of the ingredients in each dish and you have a recipe for an exceptional dining experience.
Visit Today for the Best in Asian Fusion Cuisine
Whatever your preference from across the whole of Asia a visit to Wok Hay will have you wanting more. Visit the Wok Hay flagship at Green Island just off Arabian Gulf Street. Phone +965 2226 4526 for bookings or further information. You can also visit www.facebook.com/wokhay to see some of the delicious meals that have made this restaurant such a hit with Kuwaiti diners.