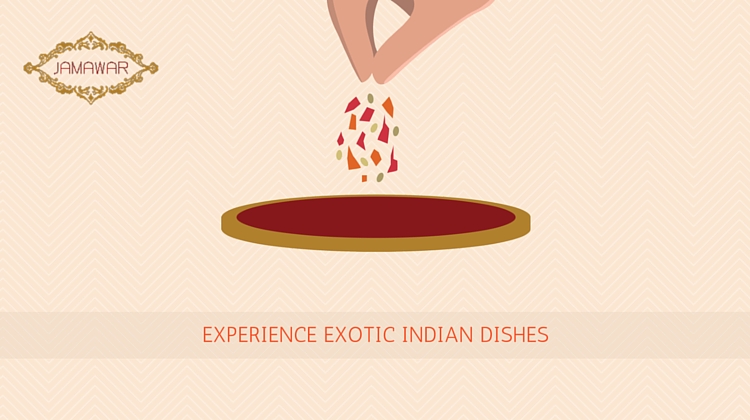 Authentic Indian cuisine has always captured the fascination people all over the world especially those with demanding tastes for real Indian food. Picture yourself dining in a royal atmosphere on your weekend. That is what Jamawar Restaurant at Holiday Inn, Salmiya offers their guests welcomes them to a royal dining experience.
Jamawar restaurant in Kuwait serves a wide variety of Indian dishes and authentic New Delhi cuisines.
Experience Authentic Indian Cuisine In Kuwait
If your palate is craving for some authentic Indian dishes but you are in Kuwait, there are several Indian restaurants in the city but only Jamawar Restaurant can satisfy your appetite. Located in the lobby of Holiday Inn Kuwait at 140 Hamad Al Mubarak Street Gulf Road, within the bustling metropolis of Kuwait, savor the most authentic Indian menus as you visit Jamawar restaurant. They offer guest an array of traditionally prepared Indian dishes cooked in precision to capture the authentic flavor and aroma of various famous Indian spices.
The Story Behind the Flavor
Jamawar is a name that originated in Kashmir India derived from a distinctive kind of shawl. Apart from its unique name, Jamawar boasts a tastefully decorated dining area with contemporary Rajasthani décor visible all over the restaurant.
Designed to look and introduce the experience of a true Royal Rajasthan, Jamawar's cozy ambiance as reminiscent of India's wonderful culture. The interiors of the restaurant is pure Rajasthani style complete with dolls decorative lanterns on the walls. Once you enter the place, you will notice the sudden change in ambiance and feel like you have actually visited the majestic land of Maharajas.
With its Kashmir influenced named and interior design based on traditional Rajasthani style, Jamawar Restaurant was able to combine a relaxing atmosphere with authentic Indian dishes. The restaurant is dedicated in bringing the real taste and authentic flavors of India in Kuwait with à la carte menu that offers a treasure of temptations for the palate.
Learn More
The true flavors of Indian cuisine is Jamawar, and you can visit them at Holiday Inn Salmiya with telephone numbers: 25760000 or Crowne Plaza Kuwait  (tel: 24732100) from 12:30 pm to 11.30 pm. You can follow them on Facebook at https://www.facebook.com/JamawarKuwait/, Or enjoy ordering while staying at home from www.talabat.com/kw/en/restaurant/1403/jamawar-kuwait.