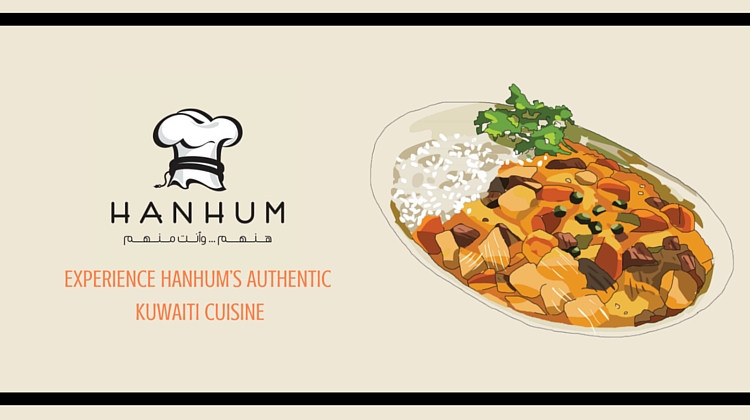 When Hanhum opened in July 2012, nobody thought that it is possible to have a high-end Kuwaiti food restaurant in Al Hamra Luxury Center, Kuwait City. "As a contemporary restaurant, Hanhum..Winta Minhum serves wholesome homemade Kuwaiti food.
Kuwait boasts some of the best restaurants in the Middle East and it also has the best spots for authentic Kuwaiti dining in the city. There are lots of restaurants scattered all throughout the various districts of Kuwait and if you know where to go to, you will find a good, authentic Kuwait food restaurant that serves the dishes you are craving for.
The Story Behind The Succes
The name of the restaurant has been derived from an old Kuwaiti greeting "Hanhum", usually said by the person who arrives in the room where there are other people already enjoying a meal. "Winta minhum" is what these new joiners reply and it serves as a cordial invitation for the arriving person to join them on the table.
This is the philosophy behind Hanhum Restaurant. They invite clients to enjoy the food they offer and experience the contemporary yet unique ambience infused with traditional Kuwaiti culture.
Hanhum Services
If you are within the vicinity of Al Hamra Luxury Center and you are looking for quality Kuwaiti food restaurant, the Hanhum Restaurant is worth checking for. Apart from walk-ins, Hanhum also takes reservations, take-out orders and delivery. The restaurant also offers food catering and waiter service ideal for special occasions. If you have large groups, the Hanhum restaurant is also the best and ideal place to have dinner together and enjoy Kuwait's unique food culture.
Among the various eating hot spots in Al Hamra, Hanhum enjoys a rather lavish and privileged status than the rest. Hanhum Restaurant is considered as one of the most uniquely authentic Kuwaiti restaurants in the global aspect because of its first-rate facilities and world-class service standards.
For more information, visit
http://www.talabat.com/kw/en/restaurant/637/hanhum-kuwait.
You can also like them on Facebook https://www.facebook.com/HanhumRestaurant or follow them on Twitter http://www.talabat.com/kw/en/restaurant/637/hanhum-kuwait# and Instagram: https://www.instagram.com/hanhum_restaurant for more information and daily updates on their menu, schedules and ongoing promo.