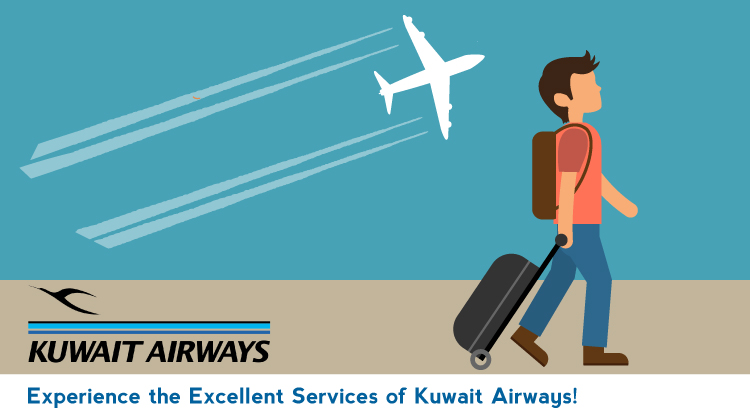 Flying hundreds of destinations since 1954, Kuwait Airways has now become one of the finest airlines in Kuwait. Excellence and commitment are two words defining the Kuwait Airways since its establishment. Kuwait Airways started by serving only a small number of countries such as Jerusalem, Damascus, and Abadan and later expanded its range of services to seventy-six other destinations in about forty different countries across Asia, Africa, Europe and North America. Apart from this, Kuwait Airways is also popularly known for its excellent freight service.
Range of services by Kuwait Airways
People can now avoid the hassle free journey to the airport to buy tickets by the Kuwait Airways online booking service which allows all the passengers to book the tickets within the comforts of their home and have them delivered at their doorstep. Taking advantage of the Kuwait Airways online booking service you can save yourself time and the transport fare to the airport to buy your ticket.
The official website of Kuwait Airways will help you plan your trip by booking tickets online, getting details of flight status and schedules and checking the PNR status. The buyers can choose from three classes; the Business Class, First Class and the Economy Class. All of the travelling classes of Kuwait Airways are very well equipped with all the upper-class technological facilities such as television, satellite telephones, internet and much more.
Friendly and Skilful Staff
Booking with Kuwait Airways is easier as other than the official website of the airline, other websites also display the flight schedules and tickets availability of Kuwait Airways. The staff on board strives to provide the passengers a good journey to their destination. Except from providing all the common amenities to the passengers, the staff members also takes proper care of the passengers who require special assistance. Other than that, people with extra luggage are allowed to buy extra seats to adjust their luggage at the last moment.
Facilities offered by Kuwait Airways
Due to the worldwide reach of the airline's destination, bookings can be made as per the travel requirements of the passenger right from his home with the Kuwait Airways online booking service.
While visiting the official website of Kuwait Airways, one can also look for the optional amenities and basic information to make his or her trip more economical. Added facilities such as in flight shopping, transportation facilities and Maraheb services including a warm welcome for all the passengers are also included for those going on a vacation through the airline. Besides all this, Kuwait Airways also provides assistance to the disabled people and also animal carriage.
Summer is just around the corner! The demand for international flights is rising. If you are planning to travel somewhere this time through Kuwait Airways then check for a flight to your desired destination at www.kuwaitairways.com or call at their main office branch by just dialing in +965 224 11756 for more information and details.