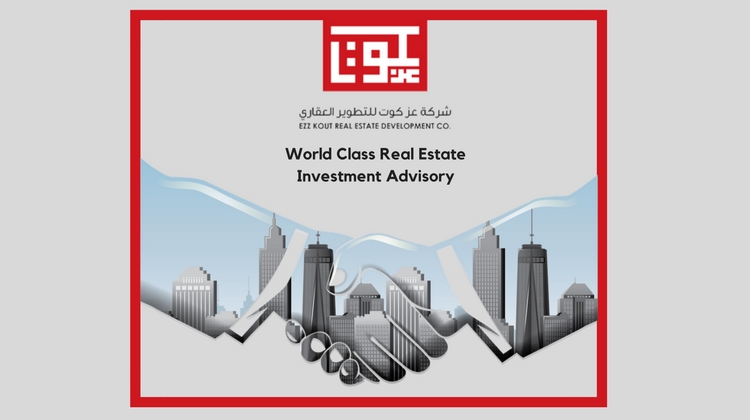 EZZ KOUT is a Kuwaiti organization which offers clients world-class advice on real estate related investments on a local, regional, and international level. Formed in 2007, the organization pools the world-class expertise of several companies such as the Rakomesko Group Real Estate Development Company and the Abnaa al-Sour Real Estate Company, meaning clients have access to professionals with a proven track record in real estate advisory services. Today, EZZ KOUT is committed to excellence and has fast cemented its position as one of Kuwait's most trusted names in identifying world-class investment opportunities for its diverse client base. Clients have the peace of mind of dealing with one of the most innovative and professional organizations in this fast-paced investment niche.
Committed to Excellence – and Clients
EZZ KOUT clients have come to expect advisory service that meets and exceeds their individual investment requirements. This is because EZZ KOUT is committed to innovation and the identification of some of the best investment opportunities on the global stage. The highly experienced team at EZZ KOUT are experts on the Kuwaiti property and real estate industry and pride themselves with an extensive knowledge of the Kuwaiti property market – a market that is booming today.
A Proven Track Record of Success
The management of EZZ KOUT is focused on a business strategy that emphasizes transparency and the integration of a number of financial and real estate skill sets. Management is also committed to growth and development of both the people at the company and the company itself – meaning clients have assured the professionals at EZZ KOUT will be growing in line with client needs. With a track record of success in both established and emerging markets, the expertise of the professionals at EZZ KOUT means not only are investment selections based on solid research, but clients are assured of the best return on their investment, whether it be through the identification of local opportunities or opportunities in the wider diversified global real estate market.
Maximize your ROI by talking to EZZ KOUT
To learn more about the EZZ KOUT difference visit http://www.ezzkout.com/ or arrange a meeting at the EZZ KOUT offices at Jibla, Fahad Al-Salim Street, Kuwait Building Tower, 31st Floor, Kuwait City, Kuwait. Alternatively, phone +965 222 175 80 to arrange an appointment. For more insight into the wealth of EZZ KOUT advisory services visit www.linkedin.com/in/ezz-kout-0608ab104.