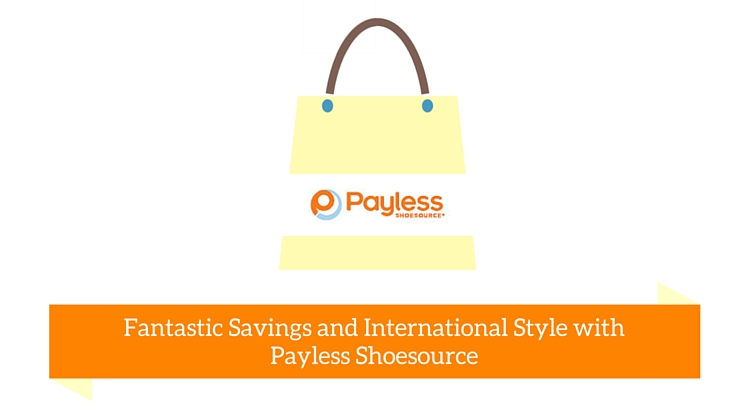 Who says that style has to cost the Earth? At Payless Shoesource that's simply not true. Payless Shoesource, which is part of the Alshaya franchise group in Kuwait, has brought real democracy to the world of designer footwear ever since 1956 – now everyone can enjoy comfort, great looks, and fantastic savings when shopping for the latest international style footwear.
International Style at Great Prices
With the widest range of footwear in a variety of international styles, Payless Shoesource brings you the quality that you can trust – and with international brands like American Eagle, Airwalk, Smartfit, Dexter and Brash you can choose the style that best expresses your own individuality. You know that you'll be getting the best selection at Payless Shoesource – as the largest specialty family footwear retailer in the Western Hemisphere Payless keeps an eye on the latest trends from across the globe so that you enjoy comfort at the best prices.
The fantastic Payless range means that the whole family gets to choose from international style footwear at incredible prices. From the latest range of Disney inspired footwear for the kids (including Dora the Explorer and Spider-Man) to men's and women's designer styles, quality and value is now within everyone's reach.
From cute and casual to workday chic you'll be spoiled for choice at Payless Shoesource.
Not Just Shoes
The team at Payless Shoesource walks an extra mile because your stylish comfort is important. It's not all about shoes – Payless has a range that with something for everyone and also great accessories that make your shoe store experience even more convenient. Take some time off and browse the world beating Payless range of innerwear, shoe care accessories and other products that you need to make your shoe shopping experience both exciting and stress-free.
Easy and Convenient
470 million customers can't be wrong, and now you can join the millions who have enjoyed fabulous choice and great savings. With 15 stores across Kuwait, you'll never be far away from a world class shoe shopping experience.
For more information on how to find your nearest Payless Shoesource or contact details for the store nearest you visit http://www.alshaya.com/brand/payless-shoesource/kuwait
You can also find out more about the latest styles and offers on Facebook at http://www.facebook.com/payless or visit https://www.youtube.com/user/payless for even more information on special offers from Payless Shoesource. If you want to keep up with the latest footwear fashions then check out Payless Shoesource on Pinterest https://www.pinterest.com/officialpayless/