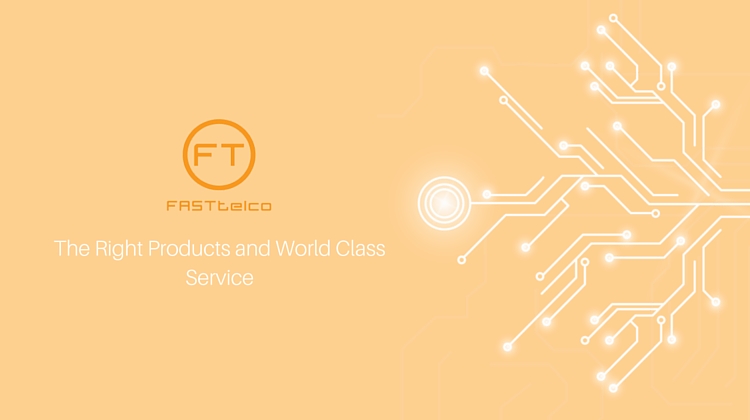 In the age of the Internet speed and reliability, as well as ease of access is everything. That's why FASTtelco is today more dedicated than ever before when it comes to providing customers with the best Internet experience available – all delivered as efficiently as possible with that personal touch which is ever more important in a connected world. Ever since the establishment of FASTtelco in 2001 more and more clients in Kuwait have come to rely on FASTtelco to supply innovative Internet access based on a backbone of a state of the art technology. Whether its home based products or corporate connectivity, or even Internet and access solutions for people on the move FASTtelco has a tailor-made solution that is right for clients – no matter how unique their needs.
Right for You
What sets FASTtelco apart from the competition is an absolute commitment to providing a world-class communication solution not only to customers in Kuwait but also to clients across the entire region.
The experts at FASTtelco have gone the extra mile to ensure that customers can enjoy the services of a truly world class telecommunications service provider. This commitment is backed up by a focus on using the latest cutting edge technologies to improve the entire customer experience.
No matter whether you are interested in making your personal Internet experience even better or leveraging the latest technology to ensure that your company has that vital competitive advantage FASTtelco has the solution that will suit your unique requirements.
The Right Products and World Class Service
For residential use FASTtelco clients can choose from a variety of different speeds that suit their individual requirements, From casual 1Mps lines to blisteringly fast Mps line and products that range from ADSL solution to the latest in fibre optic connectivity FASTtelco has a solution that will suit any need and any budget.
Corporate clients enjoy world-class expertise that helps their business grow. With solutions that range from voice to data and Internet solutions FASTtelco has everything that the modern business needs to thrive in an ever more competitive world, including full turnkey solutions that out the world at your fingertips.
Learn More
For further information on the full range of FASTtelco services and to explore your own tailored Internet package call Business Care on 2 225 6666 or Customer Care on 1 88 6666 or visit http://www.fasttelco.net/. To keep up to date with the latest information on how http://www.fasttelco.net/ is changing people's lives in Kuwait visit www.facebook.com/FASTtelco.