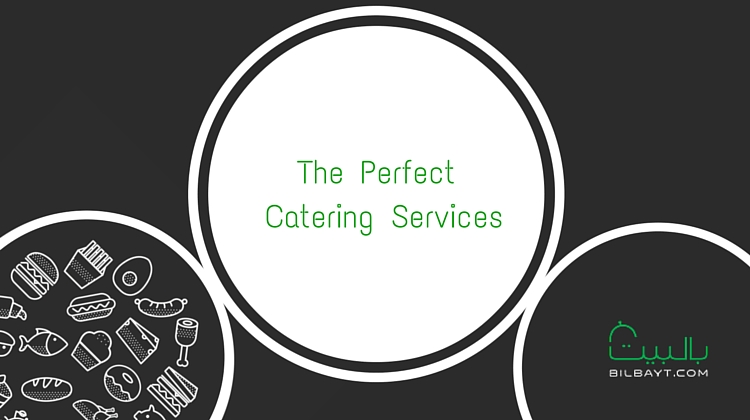 Bilbayt is an online based multi-ordering platform specifically designed for various catering services in UAE and Kuwait. Through their integrated system and online database, locating and ordering from different catering services has become a lot easier and they also included food trucks, speciality dishes, live cooking stations and a whole lot more. At Bilbayt.com, customers are given an easy way to access the catering segment of their favourite food brands.
For Commercial Events and Special Family Occasions
By logging into Bilbayt's online platform, it has become a lot easier to make all types of events and occasions a success. Whether it is for a special family gathering or a product launching in the company, Bilbayt offers a platform where you are guaranteed to find the ideal catering service to manage your event's food requirement.
As one of the most comprehensive catering portals online for linking the best gourmet cuisine in Kuwait, Bilbayt.com offers the opportunity of bringing the restaurant experience right into your event location. There are lots of online based gourmet foods ordering services in Kuwait but only Bilbayt has thought of including catering services in their database. In doing so, Bilbayt.com has become one of the most successful multi-ordering platforms in the country.
How Bilbayt.com Works
As the one of the best casual catering concept in Kuwait, Bilbayt aims to keep its customers out of their kitchen before their events. The online ordering concept Bilbayt creators came up with helped customers save time and energy wasted on food preparation right before the event and eliminated most of the stress and hassle of dealing with different restaurants.
Simply visit Bilbayt.com and select the time and date of the event you are planning to host. From the list provided by the website, you can choose the available caterer that is perfect for your event and place your order through Bilbayt website. Whether you have a favourite caterer or you want to enjoy the fun of unearthing some of the country's stowed food gems, Bilbayt.com is sure to make the entire process of catering selection a lot easier and convenient so you can focus your energy on your event.
For more information about this service, visit their website at https://bilbayt.com/kw/en. You can also follow them on social media thru their Facebook account https://www.facebook.com/bilbayt and Twitter https://twitter.com/bilbayt to get the latest updates.