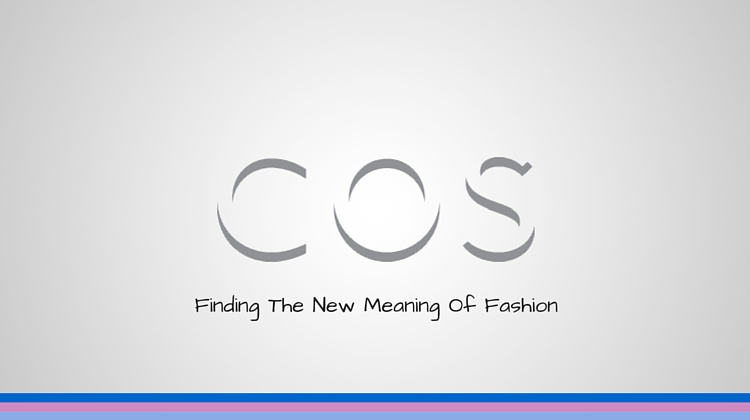 COS stands for Collection of Style. True to its name, COS offers high-end design for men and women looking for good quality fashion apparel at affordable prices.
COS was launched in 2007 on London's chic Regent Street and ever since it has become one of the most popularly known global clothing and accessories brands that totally focused on a unique approach to fashion. Apart from its modern and stylish fashion design, COS quickly became popular among its market niche simply because of their timeless clothing collections that are easy to combine and well-coordinated.
Building The Brand Thru Quality Materials And Craftsmanship
It can be considered that one of the keys to the success of COS is the combination of quality and craftsmanship. Every collection they introduce are made from only the finest and carefully selected materials be it a cashmere, leather and fine suits. Fusing artistic fashion and functionality, Collection of Style gradually made its own market niche in the fashion industry with their unique selection of fashionable apparel for men, women and children.
More than just an emerging designer of fashionable clothing and accessories, COS successfully made its product become part of the mainstream fashion for all sexes. Their brand's presence in Kuwait is more than just a proof on how COS became the fashion leader that they are now.
Style Over Fashion
In all aspect of COS as a fashion brand, the quality of its craftsmanship and attention to detail is present. But what enabled them to stay ahead of the game is by never failing to explore various concepts and sticking to their principle of style over fashion. COS has the tendency to create timeless collections that will continue to exist no matter what the season of fashion is. COS strived hard to come up with fashion pieces that will feel and look like classic but modern at the same time. They made it a possibility by combining conventional methods with modern techniques used in transforming innovative fabrics into works of art.
Discover the newest COS collection in the market by visiting their Facebook page at http://www.facebook.com/cos/.