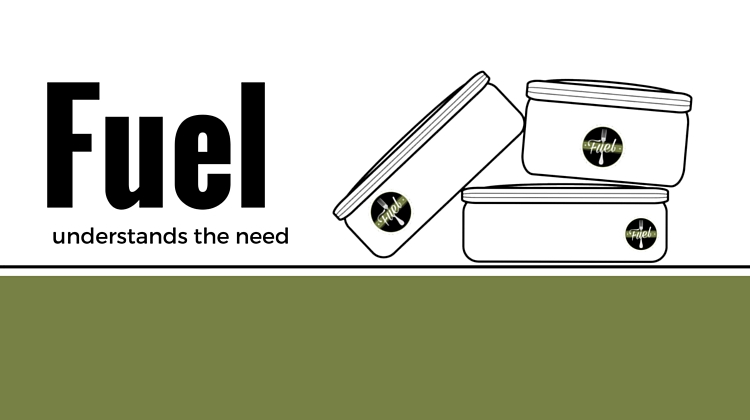 Fuel Catering provides the most succulent, juicy, satisfying burgers like no other. It's more than just a classic combination of a tender patty and fresh bun with components that will leave your taste buds in ecstasy. There are massive burgers filled with patty cooked to perfection, caramelized onions, crispy bacon, sautéed mushrooms and much more, drizzled with the best complimenting sauces.
The fuel restaurant menu offers more than just one selection of protein. It happens that sometimes our guests are not fans of burgers, and then do not worry. Opt for Fuel Tenders or scrumptious Fuel Shrimps. They have a whole bank of sauces that include tangy Ranch, Sweet Honey Mustard, or their very own crafted Fuel sauce and more. And the best part is, there's no limitation on them. Add as per requirement!
Tired of boring white chef's uniforms and need something exciting?
Fuel understands the need. Their caterers are such that guests often wonder if they are at a traditional house party or a race car event! The people are dressed in outfits that are commonly seen at petrol pumps or around race cars. It perfectly goes with their themed catering. They stick true to their name, Fuel, in everything they do.
The chairs are stacks of solid yet completely comfortable tiers. Tables are supported by gleaming car's machinery. Fuel Bar is a long display of real size tools, and there is a blackboard propped at one side where guests can be welcomed, or a special occasion can be marked. The menu is provided separately on clipboards. The only problem customer face is in deciding what to choose from the mouthwatering menu!
With the exception of fantastic food and seating, need something extra?
Customer needs are Fuel's priorities. That is why they have carefully constructed a Fuel juice bar menu. One will find delicious Lotus milkshake, concoction Fuel milkshake and something that will make people all ears; Nutella milkshake! All this will be available at Fuels' juice bar.
Customers relax and enjoy Toasted s'mores. For dessert, Fuel has the delightful Affogato, which is a scoop of vanilla ice-cream with a coffee shot.
Happy with this information, but still need to be inspired?
The best part was almost left out. Fuel catering is LIVE. Whatever is on customer's plate is going to be cooked right there in front of them. They can tweak their dinner by adding an extra caramelized onion here or a bit more dash of sauce there. It is food plus entertainment! Everything is going to be hot right on the stove. That's the Fuel to your party!
To fuel your party, follow them at Fuelkw on Instagram or visit their Facebook page at https://www.facebook.com/fuelcatering/