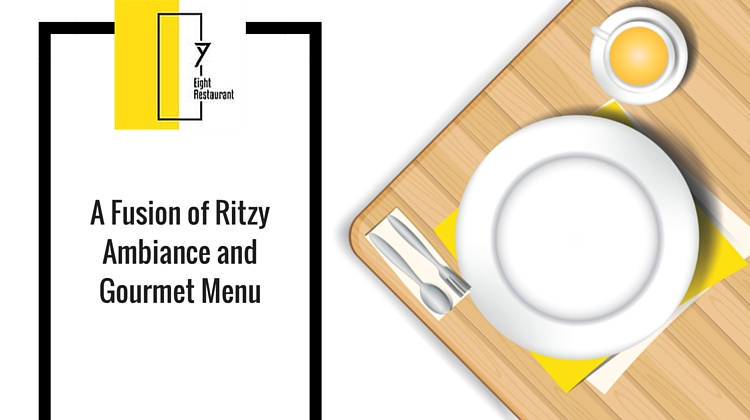 Eight Restaurant opened in Kuwait about two years ago at Al-Ghawali mall across the intersection of Al-Hamra Tower. Eight offers a luxurious and exclusive dining experience in one of Kuwait's vibrant districts. If you want to experience the luxury of a lavish dinner, Eight is one of the several posh restaurants to choose from in the area.
Although it is quite hard to obtain a reservation since they only have limited seats, dinner at the glamorous Eight is definitely worth the money and effort.
A Treat for Your Luxurious Palate
A simple dinner at Eight may not cost you huge amount during peak nights, but they have wide variations of seasonal, the local menu that is changed on day to day basis. Worth trying is their Sweet Potato Short Ribs that comes with marinated short ribs doused with Eight's exclusive house sauce and topped with and crispy onions. Combine it with a big portion of Crispy Salad made with a huge serving of crispy tortilla, beetroot mix, sweet potato and an assortment of greens with a spicy sauce to complete your dinner. Their appetizers and salad selections were vegetarian-friendly but still have palatable appeal for non-vegetarian customers.
A Service Worth For Royalties
Their unparalleled service and unique menu collections earned the restaurant their pool of loyal customers who appreciate the extra attention they provide on customer relations.
By reinforcing the quality of their cuisines with world class customer service, Eight was able to develop into fine dining establishment in the midst of other ritzy restaurants within the area. The good thing about Eight's menu is that the flavours of each dish matched complemented each other beautifully, and the drizzle of glaze or exclusive sauce on top of every dish was the perfect touch.
A fine dining experience on a beautiful weekend evening will be a memory to cherish when you spend it at the Eight Restaurant.
Visit them
To reserve a table in advance or place a to-go order for delivery, you can reach the restaurant via telephone at +(965)-22320606. You can also follow them on Instagram at http://www.instagram.com/EightKw, so you will not miss out important announcements.