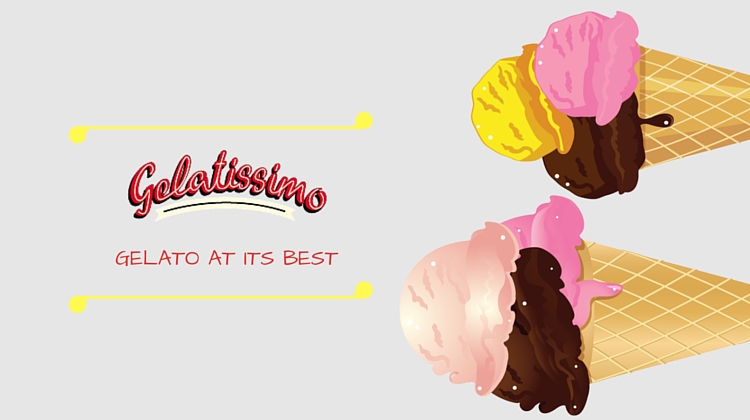 Only the best ingredients are used to make the best gelato in Kuwait – that's the Gelatissimo guarantee, and you can be sure that there's deliciousness in every mouthful. With the heat soaring you'll be glad that your authentic Italian gelato from their flagship store in Kuwait. Gelatissimo's clients in Kuwait can now enjoy the same great taste that has built up a loyal following in countries like Australia, the Philippines, Singapore and Saudi Arabia.
What's the Secret?
The secret is in the freshness of the Gelatissimo products. Ever since 2002 when the first Gelatissimo store opened in Sydney customers have been flocking to Gelatissimo to enjoy traditional Calabrian style store prepared Gelato. At Calabrian, we believe that it's all about family and fun supplied with natural ingredients and absolutely no artificial flavours so that their customers know that they're getting only the best Gelato goodness in every single delicious bite made fresh in store. A visit to a Gelatissimo store is the perfect way to make a flavour filled experience with family and friends into something really special.
Great Flavours
When the folks at Gelatissimo produce their signature Gelato customers know that it's going to be a unique artisanal experience with natural flavours and no artificial ingredients – the Gelatissimo Gelato is not only an experience in fantastic taste – it's healthy and fun. Choosing from among the Gelatissimo feat of flavour is half of the challenge, and the quirky range is exceptional as far as choice and flavour are concerned. From old school classics to the brand new flavours that Gelatissimo regularly brings out there's always something for everyone. Whether customers want the comfort of their regular Gelato fix or want to experience something new, they're spoiled for choice.
And it's not only about that fantastic authentic Gelato taste. At a Gelatissimo café style store, you can sit back and relax with a cup of freshly poured espresso or other artisan coffee prepared by friendly and knowledgeable baristas. Or get some real homemade flavour with a freshly made waffle or a delicious slice of just made the fresh cake. As we say at Gelatissimo you may not be able to buy happiness, but you can certainly buy Gelato- – and that's just about the same thing.
Visit Today
Get your dose of happiness and great Gelato taste visit the Gelatissimo flagship outlet at the Al Hamra Luxury Center. For more information surf over to http://gelatissimo.com.au/ or visit https://www.facebook.com/Gelatissimo for more information on new flavours and an update on the unique https://www.facebook.com/Gelatissimo experience.