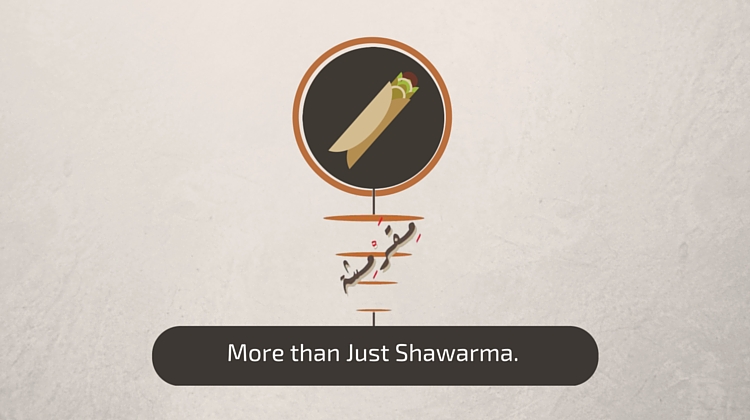 If there is one Middle Eastern-inspired cuisine that can be said to have taken the world by storm, it is Shawarma. Across the world, Shawarma restaurants can be found serving a wide variety of meals with the freshest and most delicious ingredients available. Kuwait is lucky enough to have one of the best Shawarma restaurants in the region – Mearmisha. Found in the side-streets of Shaab Al Bahary this exceptional boutique-style shawarma outlet was opened in 2010 and today provides what is simply one of the best eating experiences in Kuwait.
Great Choice and Great Taste
The owners and operators of this boutique style outlet have taken extra care to source only the freshest and most authentic spices which lend the meat that is prepared in a form of the eager customers a flavour that stays true to the Mediterranean roots of the shawarma.
The choice is exceptional. For those who want a full meal or just a snack to keep them going there is ample selection from a very exhaustive menu. With a total of five different types of shawarma on offer (including chicken, beef and vegetable options) there really is something for everyone.
However for many patrons the special ingredient that sets Mearmisha far above the competition is the amazing election of chutneys. From the delicious sweet and tart taste of the fresh mango chutney to the spiciness of the Jalapeno chutney or the earthy smoothness and fresh floral scent of the Green Pepper chutney these condiments are what elevate the already spectacular shawarmas at Mearmisha to lofty heights.
Whether you choose the saj bread option or the authentic Lebanese bread, it will always be amongst the freshest eating experiences that you could have in Kuwait.
More than Just Shawarma
If you want to try something different, then don't hesitate to ask for one of the mearmisha's signature wraps or great falafel meals. With wraps that include grilled halloumi or labneh wraps you'll find that healthy eating and great taste can go hand in hand. The exceptional saj items are also an excellent choice. The extensive variety of appetisers, from the ever popular French fries to jalapeno peppers are served hot and fresh and are the perfect accompaniment to any main meal. Mearmisha also offers a great and convenient catering service.
Get an Exceptional Shwarma Experience Today
Mearmisha can be found in Shaab Al Bahary, Al Thahaby Street at Building 32, phone 2261 5234) or in Mahboula, phone 2372 2580. Open from 1 pm to midnight. Follow them on Instagram @Mearmisha or on Facebook at www.facebook.com/Mearmisha-803372726353411/info/?tab=overview