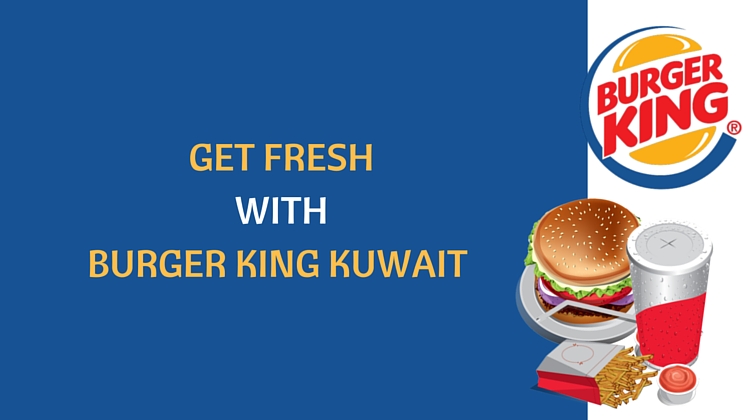 The great fresh and fast taste of Burger King is now firmly a part of Kuwaiti life. With more customers than ever flocking to the chain because of an exceptional customer experience Burger King has cemented itself as part of everyday life in Kuwait.
Burger King is the world's second largest fast food type hamburger chain in the world – and once you've experienced that Burger King difference it's easy to see why it serves over 11 million people every single day. It wasn't until 1992 that the first Burger King opened its doors in the Middle East, but since that date, the chain has grown to become a regional favourite. Today Burger King serves satisfied customers from 60 locations in Kuwait – and many more Burger King's are planned in the future, so everyone in Kuwait can look forward having the great taste of Burger King only minutes away.
More than just Burgers
It's not just that much loved the secret sauce that keeps Burger King customers coming back for more. The burgers themselves are made with only the finest ingredients – that means fresh and ripe tomatoes, crispy lettuce, creamy mayo and those excellent pickles served in spotless surrounds with an emphasis on hygiene. Kuwait's Burger Kings are operated by HANA International and every food item, including the world-famous Whopper, as well as all items with both beef and chicken patties are certified 100% Halal. Not only are the sandwiches served by Burger King made fresh to individual requirements, but they're also flame grilled – for that authentic burger taste loved across the world.
A Commitment to the Customer
At Burger King, the customer is really king. Not only will customers receive meals made from the quality ingredients but Burger King will go that extra mile by catering to events as well. Burger King has built a reputation as providing a family friendly dining experience based on the huge worldwide success of the chain which first saw it serve a broiled burger in 1957 – a tradition which is now approaching its 50th year. At Burger King you can look forward to exceptional choice and great meals for both adults and kids – and Burger King delivers.
Get more choice with Burger King
For more information on the latest menu items and classic Burger King taste visit www.burgerking-kuwait.com or phone +965 1811 111 for more details. The latest Burger King news visit www.facebook.com/BurgerKing.KW/