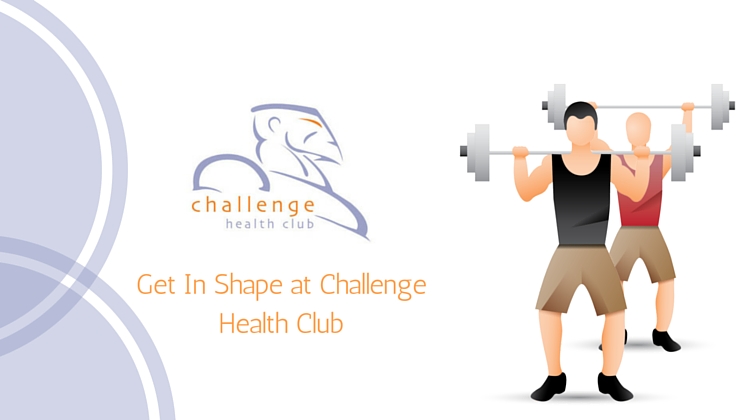 Challenge Health Club was established in 2002 and for decades, the Club continued to offer clients in Kuwait with the top of the line health programs and services using cutting-edge facilities like a fitness and weight training center. Resistance exercise can be performed using different types of equipment like exercise machines, swimming machines, and resistance bands. By offering a complete training facility with all the latest training equipment, clients are guaranteed to have a very productive training program at the Club.
Comprehensive Resistance Training Program
Because of their cutting edge facility and comprehensive training equipment, Challenge Health Club is the perfect spot to experience all types of resistance training such as:
• Isotonic
Isotonic exercise is a type of resistance training that involves limited contraction and muscle extension as well as mobilization of joints around the targeted muscle group. In order for a training exercise to be isotonic, the rigidity involved must stay even all throughout the exercise and must not fluctuate. The push-up is an isotonic exercise.
• Isometric
People usually mistake isometric exercise with isotonic exercise simply because this two sound similar. However, the major difference is the presence of movement. With isometric exercise, the joints around the targeted muscle group remain stationary while in isotonic exercise, the joints move in different positions as controlled by the person performing the exercise. Pushing your palm against the wall and leaning to draw out muscles is a simple form of isometric exercise.
• Isokinetic
Isokinetic is the exact opposite of isotonic exercise. With isokinetic exercise, the situation is reversed and moving only at a certain speed. Resistance will vary according to the individual's preference to maintain the speed.
Weight Training Essentials
The majority of people who want to shed some pounds often think that all they need is a cardio as fitness exercise in order for them to lose weight fast. The truth is it is essential to balance any fitness regimen proportionately with weight training and aerobics. At Challenge Health Club, they encourage their members not to focus on a single program because it will not guarantee a successful weight training objective.
To learn more about their weight training programs, visit their website at http://www.challengehealthclub.com/Home/en/welcome.aspx. Like them on Facebook https://www.facebook.com/challengehealthclub and join a community of fitness buffs.