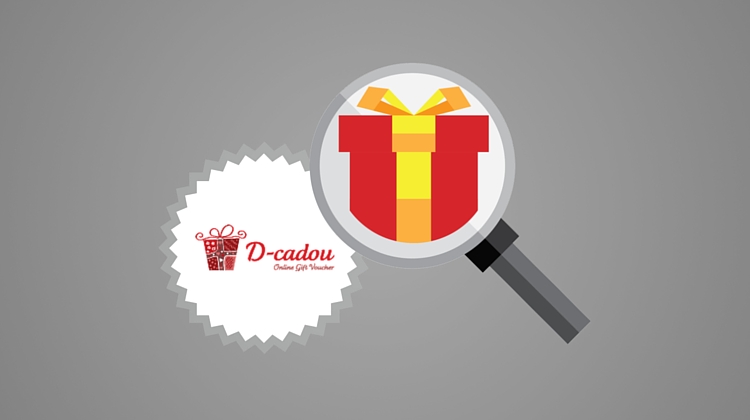 There is no better feeling than the warmth and happiness that comes from giving someone a gift. However, gift giving can also be stressful – sometimes the recipient doesn't like the gift they receive. Often, they already have a similar item. It would be infinitely easier to let the recipient choose from a wide variety of goods from some of Kuwait's most popular stores. Today, that's just what D-cadou allows those in search of the perfect gift to do. With D-cadou's online gift voucher service, it's simpler than ever before for those in search of that perfect gift for a family member, loved one, or special friend to do the right thing. This ease of use and a wide range of stores has made D-cadou one of Kuwait's online success stories. Combine this with exceptional levels of service and it's easy to see why more and more Kuwaiti's are flocking to the D-cadou portal and ordering gift vouchers online for every occasion.
It's Simple
The ease and simplicity of the D-cadou gift voucher service make it ideal for those wishing to get someone, even someone far away, that perfect gift. It also takes the stress and worries out of getting that last minute gift for an occasion that may have been forgotten. With D-cadou, the recipient gets to choose whatever they want – when they want it – and it's as simple as selecting the gift card amount, supplying the details of the person who will be getting the gift voucher, and submitting payment. The recipient is then sent an SMS saying they have received a gift voucher – simple as can be. They visit the D-cadou website, enter the verification code they received and then it's time to hit the stores.
Great Choice
The management of D-cadou has chosen from among some of Kuwait's most popular stores, stocking regional and international favourites. The most incredible thing about a D-cadou gift voucher is the recipient is not limited to spending at a single store – they can spend the voucher amount at as many stores as they like.
Explore the world of D-cadou
Visit http://d-cadou.com/kw-en or swing past the company Facebook page at www.facebook.com/DCadou/ or www.youtube.com/channel/UCq9gnm6gs22DOCClCVSGvZA to learn even more about this great service.