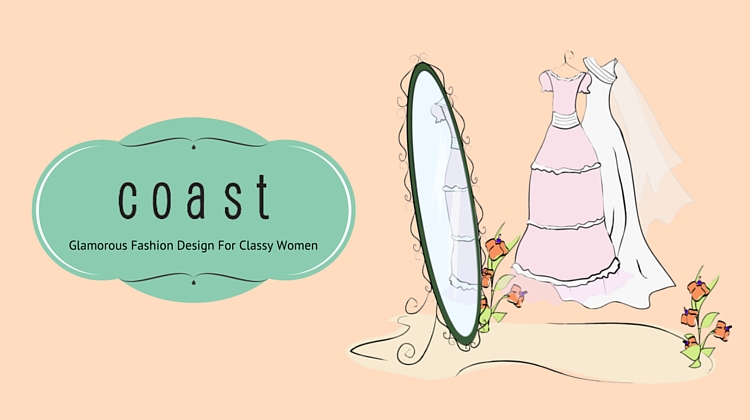 Coast is a glamorous clothing brand for women of all ages. It's unique and luxurious designs are aimed for women looking for something stylish and classy to wear regardless of the occasion. Coast is known for its equal fusion of elegance, luxury, glamour and a little bit of drama. All fashion collections are carpet ready regardless of the season and it always symbolize the sophistication of women and their self-indulgence in a positive way.
Founded in the UK in 1996, Coast has become the prime destination for women looking for the most glamorous outfit worthy of all kinds of special events and occasions. At present, Coast how now four stores in Kuwait, one in Sharq and three in Al Rai.
Tapping the Glamorous Side of Women
As a woman, you already have the inherent inner power and beauty. However, this is amplified and further elaborated at Coast. Women fashion is easily put in jeopardy by what the mainstream media shows and how they define glamour and elegance based on their own physical contexts and superficial interpretation of beauty.
Coast's unique and innovative designs are dedicated to the feminine art of dressing and it's always the foundation of the company's philosophy. Every collection is given that additional attention to detail that is exclusively Coast's easily seen on the high-quality fabrics they use, top of the line craftsmanship and world-class expertise of their sales assistants.
End Your Clothing Dilemmas Now
Coast guarantees to end all your clothing dilemmas by providing the right fashion to your preferred dress code. The influence of Coast collections is always there and it dictates unsuspecting women on how to achieve a red carpet fashion outfit for a very special occasion. Their extensive designs and diverse styles are more than enough to create an elegant clothing ensemble from any collections presented by Coast.
Achieving self-confidence on your outfit and defying your clothing dilemmas may take some time and effort. But with Coast's help, you can end it now and be a newer, more glamorous you.
For more information, visit their website at http://www.coast-stores.com/ and browse their latest fashion collection for women.