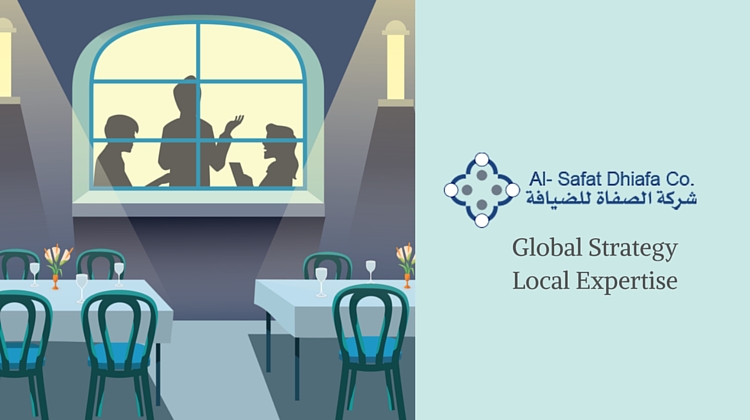 In 2004 the formation of the Al Safat Dhiafa Company signaled the start of a journey that was to lead to the company becoming one of the most respected names in Kuwaiti nutrition and restaurant management. Today the organization manages a variety of local restaurants which have become some of the most loved dining destinations in Kuwait.
These restaurants and outlets include the Al-Sananwber- Lebanese Restaurant, the Tassyoura – Kuwaiti Restaurant, Don Marios – Italian Restaurant, Layali Al-Khayyam – Iranian Restaurant, Affendim – Turkish Restaurant and Lilac Café. The sheer breadth of the offerings from the Al Safat Dhiafa Company has made it one of the most trusted names in the nutrition and retail dining sector. This is a company that is committed to providing dining experiences that encompass the varied possibilities of gastronomy in the Middle Eastern region, and the company has a strategic vision that will see this approach spread to the rest of the world.
Committed to Quality
The Al Safat Dhiafa Company is not only committed to complete customer satisfaction but also in providing a globally competitive service and product offering that meets and exceeds the best standards as set out by independent quality standards authorities. In line with this commitment the company has applied for and obtained an ISO 9001:2000 certification that assures stakeholders that Al Safat Dhiafa complies with global best standards in terms of quality management. In addition to is certified regarding Hazard 'Analysis and identify critical points' giving all clients and customers the peace of mind that the company has their best interests in mind when it comes to management of potentially hazardous practices. It is also one of the first companies in Kuwait to obtain an ISO 22000:2005 certification – ensuring that health and food safety is one of its strategic priorities.
Beyond Today
The Al Safat Dhiafa Company has made an indelible impact on homegrown Kuwaiti excellence when it comes to restaurant and retail services – and it is committed to maintaining its leadership position. The company intends to become a global force in its chosen area of operation, not only in the Middle East but across the world. The Al Safat Dhiafa Company has a vision that includes franchising as a pioneer in the food services sector, as well as playing a leadership role in the hospitality sector.
Learn More About their Vision
Visit Al Safat Dhiafa at Hawalli, Beirut St. Al-Safat Tower, Floor-13 or call us on (+965) 22675371 for franchise opportunities and other information. Learn more at http://safatkw.com/index.php