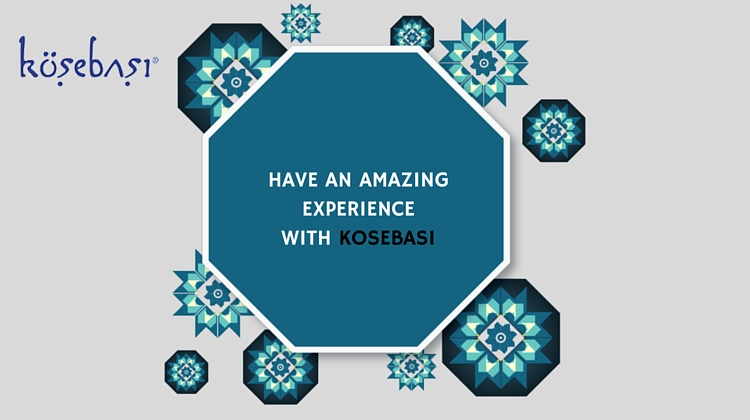 Located in various locations around Kuwait City, Kosebasi a stylish Turkish restaurant, promises to be a great option for all of those planning to go out and have a good time. Its design and atmosphere make it a place suitable for almost any occasion. Whether you are planning to go out with friends or taking the whole family out, you'll find this place to be satisfactory. It's open terrace allows the customers to enjoy the sun and the breeze, and its comfortable interior offers the prime location to have an amazing experience.
And if you are not craving some Turkish food yet?Take a look at their menu
The restaurant presents a wide selection of dishes, including a broad assortment of appetizers, grilled main courses, wooden-oven made main courses, fresh salads, and desserts. From these dishes, they've made a special selection of what they consider being their best.
So, if you are already planning on heading here don't forget to ask about their specialties or to look up for their web page's kitchen section.
What can you expect to find there?
An example of a recommended meal would start with some Findick Lahmacun (Turkish meat pizza) followed by their wooden-oven special Patlicanli Pide (Turkish aubergine pie), served with some Tarsusi Kebap (a lamb made the dish), and finished by some Kosebasi style Künefe. As promising, a full belly and a delicious experience with their dishes.
What's the customer's opinion?
The reviews on TripAdvisor for this restaurant are just as good as their dishes sound. Nevertheless, a couple of complaints stain their reputation. Kosebasi still provides popular dishes style and taste, in a comfortable and friendly atmosphere with an excellent service, don't forget to check this place out.
For more information have a look at their website or select their location if you are hungry http://www.kosebasi.com/.
Follow them on https://www.facebook.com/media/set/?set=a.557289997639256.1073741826.177172488984344&type=3
or in Instagram for menu reviews athttp://www.imgrum.net/user/kosebasiarabia/1253947800/1194177513579595527_1253947800