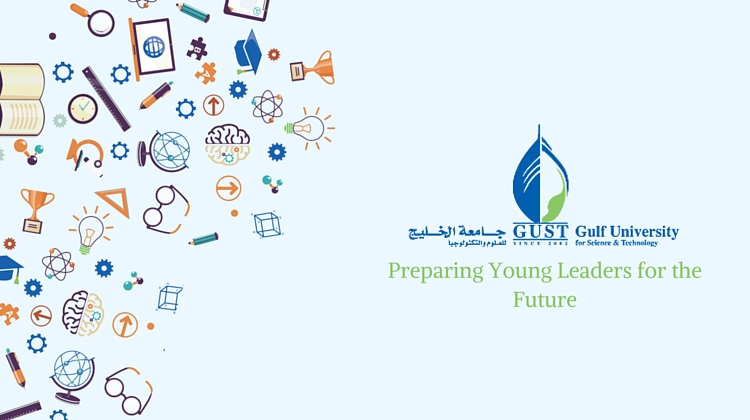 The new era of global technological progress has meant that a new approach to education is required. This is the mission of Kuwaiti Academic Group (KAG). The brainchild of a group of eminent academics and businesspeople from Kuwait KAG offers a modern graduate educational experience that is comparable to the best in the world. In 1997 41 of these academics and business leaders provided the impetus for a modern university by partnering with the University of Missouri at St. Louis (UMSL) – a partnership that was to provide the genesis of a Kuwaiti 'university of the future' which was named GUST – the 'Gulf University for Science and Technology'.
Robust Growth
GUST was made possible by the passing of the Private Universities Decree, which was issued in 2000 by the Kuwaiti authorities. The passing of this legislation quickly led to the establishment of a temporary campus and the first academic year was 2002 to 2003. The university has gone from strength to strength with new educational options becoming available to a growing number of students. In 2007 GUST awarded diplomas to 400 graduate students, many of whom have gone on to successful careers in leading Kuwaiti and international businesses.
More Choices for Students
Students choose GUST for a number of reasons, including the state of the art, globally competitive campus. Student life conforms to the best traditions of Kuwaiti culture, and the vibrant educational experience is fuelled by a robust student life including clubs and innovative classroom interactions between students and academics. The GUST approach is based on hands on the interaction between students and faculty members who are drawn from both local and international academia.
As one of the largest academic institutions in Kuwait, GUST provides students with exceptional opportunities for both academic and personal growth. The establishment of student bodies such as clubs, sporting bodies and special interest groups mean that students are afforded the opportunity o exchange idea in a safe and stimulating environment – providing them with skills that are essential in today's globally competitive business environment. The GUST colleges of Arts and Sciences, as well as the college of business administration, boast world class courses which provide students with almost unlimited choice when it comes to academic courses.
Learn More
Students wanting to learn more about choices at GUST can visit the university Masjid Al-Aqsa Street, Mubarak Al-Abdullah, Kuwait or phone +965 2530 7000. Further information on academic choice and student life can be found at www.facebook.com/gustkwt