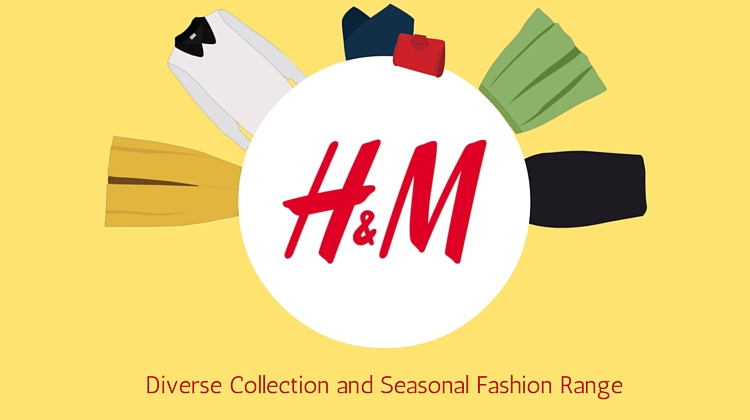 H & M is also Hennes & Mauritz, a multinational retail-clothing company based in Sweden that became popular for its diverse collection of fashionable clothing and accessories for men, women, teens and kids. Founded by Erling Persson in 1947 in Västerås, Sweden, it now has a stock price of HM-B (STO) SEK271.10 -0.55 (-0.20%) as of May 4, 2016. H & M's headquarters are in Stockholm, Sweden and its current CEO is Karl-Johan Persson.
Shopping online at H & M is a very rewarding experience. If you are looking for the latest fashion trend in clothing, H & M is your best source. This is because they are among the few stores that have extensive collections for all sexes plus the fact that new items are always introduced every day.
Diverse Collection and Seasonal Fashion Range
H & M's diverse fashion range and seasonal collections are among the key reasons and factors on how the company was able to achieve its global success. This is seen when the company first entered the Middle East market and opened 10 stores in Kuwait. In the mind of its founders, they want to build a clothing retail company that will enable clients to find anything they want that will match their personal fashion sense.
H&M know how to adapt with customers
Even with various changes in the clothing retail industry, H & M always knows how to adapt and create new concepts that will cater to the needs of its customers. All things considered, its retail concept is comprised of not only the current fashion trend but also include timeless designs and modern basics that always reflect the current fashion trends in the global setting. Their collections are often complemented with the hottest cosmetic brands in the market, fashion accessories, intimate wear/underwear, sleepwear, and a whole lot more.
H&M also has an entire seasonal fashion range that is both innovative and up to date with the current fad in fashion. To make sure they maintain their edge in the market, colors, cut, types of garments, and other materials used for each collection are regularly updated by its design team in order to keep pace with current trends.
Follow them on Twitter http://www.twitter.com/hmkuwait and Instagram http://www.instagram.com/hm to get the latest update on H & M's own brand of fashion. Like them on Facebook http://www.facebook.com/hm for other news and updates.