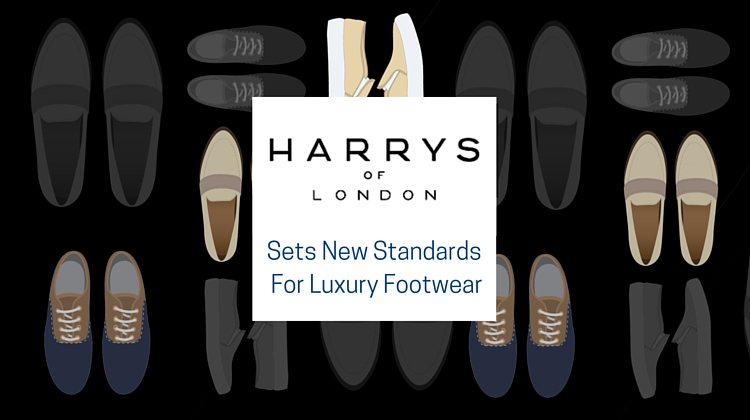 Harry's of London is one of the elite shoemakers popular for its innovative but traditional craftsmanship using the most up to date technology in shoe making. Harry's of London aims to produce pioneering and all original footwear and related accessories that will be known in the world for its luxurious design and exceptional quality. With headquarters in the Belgravia district of in London, Harry's operates a number of freestanding flagship footwear houses all over the world. Their shoes or often seen on display in the most prestigious and elite men's luxury department stores as well as specialty retailers in more than twenty countries including Kuwait.
Building A History of Footwear Innovation
In just a short span of time, Harry's of London was able to establish a new standard for integrity, innovation, and quality for the footwear industry. All these standards are seen in all parts of the organization from its design concepts to production, retail marketing, and world class customer service.
In 2007, the majority stake in the company was acquired by the division of Compagnie Financiere Richemont, the Atelier Fund. This move has proved to a new and strategic partnership that enabled Harry's of London to start its dynamic growth and develop a global network of its own signature retail stores all over the world.
Combining Exceptional Design Quality with Technology
Harry's of London showcases only the best of footwear and accessories in the market. They have been popular in luxurious shoe industry because of their drive for innovation and excellence using the latest in footwear technology. Their goal is to create original shoes and accessories characterized by incomparable quality, a state of the art design and craftsmanship and technology. All these are balanced by the company's respect for tradition while accepting the future.
If you have questions or want to know more about their new collections, follow them on Twitter at https://twitter.com/harrysoflondon or visit their Facebook page at https://www.facebook.com/pages/Harrys-of-London/162590420424088.
They have shops at 360 MALL SOUTH SURRA located on Level One – Store M1 – 50 360 Mall, 6th Ring Road, South Surra, Al Zahra Area Kuwait. You can also visit them at Mezzanine Floor – Store M10, Al Hamra Luxury Center, Sharq, Kuwait City.