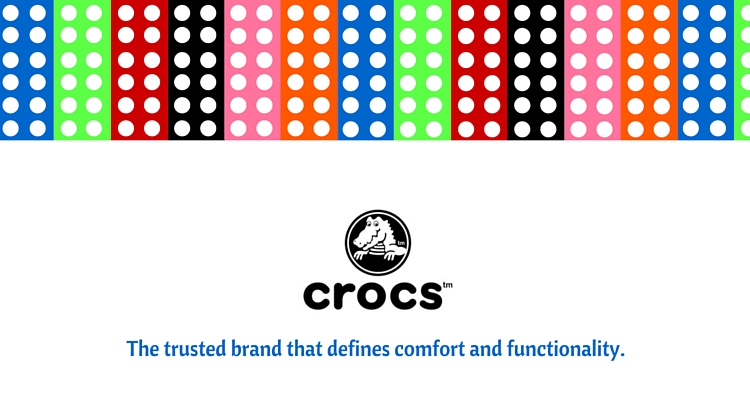 The Crocs we know today has its humble beginnings as a functional but comfortable boat shoe in Boulder Colorado. But due to its popularity and rapid growth, the patented Crocs footwear can now be found all over the world boasting over 120 different designs for men, women and kids
Crocs' Global Distinction
With distinct collections, Crocs offers colorful, lightweight comfort for any occasion and every season. Every pair of Crocs shoes are designed differently and created using Croslite, a closed cell resin patented to the company. This unique technology provides each pair of Crocs the comfortable, non-marking, soft, odor resistant and lightweight qualities that Crocs aficionados have learned to love. Perfect for casual Wear, Crocs Footwear can also be for professional and comfortable footwear for any indoor or outdoor recreational activities.
Setting A Footwear Trend
Ever since Crocs company has been established, it has already sold over a hundred million pairs of footwear. This enabled the company to gain a solid foothold in the market and steadily established a footwear trend that takes a lifetime to forget.
Due to its popular demand, globally and locally, Crocs footwear has also reached Kuwait creating a new market niche in the Middle East. When it comes to quality and affordability, Crocs footwear has always been the trusted brand that defines comfort and functionality.
The brand itself advocates innovation without taking out the comfort and fun of wearing a unique pair of shoes that conforms to the individual lifestyles and personalities of the wearer. Now it has a wide range of different styles in more places for different occasions. Crocs indeed have grown into a brand of its own that introduced a new definition of footwear comfort and fashion. Their commitment to product innovation has driven them to take a big leap forward and create designs that are more intuitive to feet comfort than any other brands.
What are you waiting for? Do not miss the opportunity to try a pair of Crocs shoes today and "feel the love". You are guaranteed that your feet will surely love and thank you for it simply because of its unsurpassed comfort. Visit their website at http://www.crocs.com/ and find the nearest store in your location.