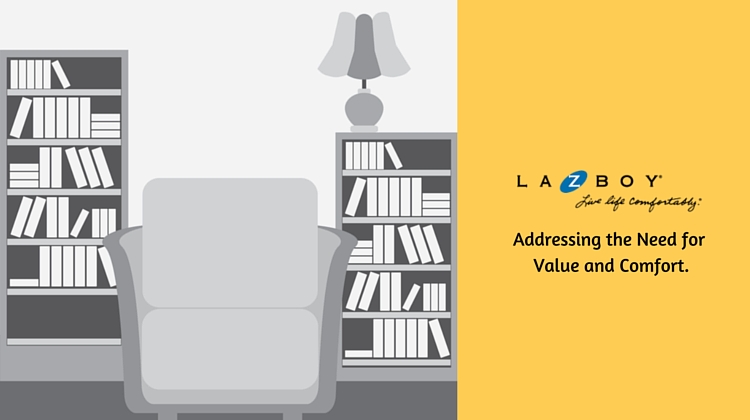 Established in 1928, La-Z-Boy, Inc. introduced its first iconic recliner whose design and functionality has survived the changing tides for decades. With thousands of employees and manufacturing plants ideally located across North America, La-Z-Boy builds nearly all its furniture in the United States. But in order to bring their products to different markets around the world, La-Z-Boy is also available in Asia, Australia, Kuwait in the Middle East, New Zealand, United Kingdom, Europe, Latin America and Africa.
Addressing the Need for Value and Comfort
One of the guarantees of La-Z-Boy, Inc. is to inspire and help customers find the right products that will work and function with every facet of their lives. There are theatre seating models available in contrast stitching with variable dimensions depending on what the customers ordered. Options are available to choose from stationary seating to sectional seating, recliners and club chairs. All these latest models offer a new home seating experience with its exceptional comfort, modern design, and great value that customers can use not only for your living room but your media room as well.
Bringing the Comfort to Your Home
With a wide selection of latest models of La-Z-Boy in the market, finding the one that best suits your taste and personal preferences will not be difficult. Ever since home seating furniture has been introduced in the market, La-Z-Boy continued to pave the way for innovation in design and overall functionality for the satisfactions of its clients. Every year, they add new models of based from their iconic recliners and stationary furnishings that offer great features not to be found with its other competitors. They lead the market when it comes to home seating, and you would certainly not be disappointed with what you can get should you decide to buy one of these for your home.
To learn more about the company, you can visit their website at http://www.la-z-boy.com/. You can also join their social community discussion by liking them on Facebook at https://www.facebook.com/lazboy, or you can follow them on Twitter https://twitter.com/lazboy and Instagram https://www.instagram.com/lazboy/ to get daily updates of their newest products.