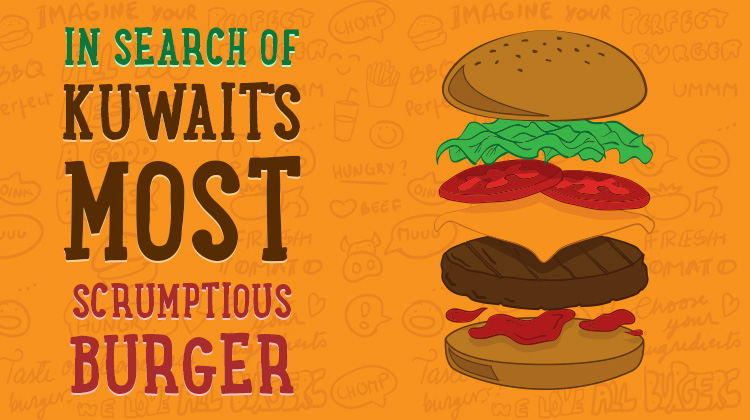 Tired of the same old burgers at the same old burger joint? Craving for thick buns encasing juicy, mouth-watering patties and overflowing with richly flavored, unique toppings? Then head down to the Diner Restaurant at Altejaryia Tower for a taste of their amazing cuisine.
The burgers
The Diner Restaurant is most well-known for their Havana burger, one dish the regulars would insist you try. Deceptively simple, the Havana burger consists of a thick beef patty with cheddar cheese, shoestring fries and Havana sauce, all sandwiched between two tasty potato buns. For those looking for an extra treat, opt for the Parmesan Truffle Burger instead. The extravagant toppings of crispy parmesan, roasted tomato slices, sautéed mushrooms and truffle mayonnaise is sure to leave your taste buds tingling and satisfied. Customers can also try out their unique Ramen Burger, served with cheddar, roca, scallions and sri-mayo sauce between two firm, moist noodle buns.
The restaurant also offers an array of sandwiches at affordable prices. Many recommend the Diner's Chicken Melt Sandwich, with its tantalizing grilled chicken breast, veal bacon, two different types of cheese and BBQ ranch sauce on simple, delicious white toast.
The sides
No good burger meal is complete without a side of fries, and at the Diner Restaurant, customers get a pick between two amazing choices. The Andalouse Fries are a hot favorite, dripping with mozzarella cheese and Andalouse sauce, complete with a sprinkle of chopped bacon. The aptly-named Monster Fries come in a close second, drizzled with cheddar cheese, caramelized onions and their signature Monster sauce.
Those craving more meat can check out the wings instead. Sriracha Wings come marinated in the Diner's special Sriracha sauce, while the Honey-BBQ wings are a familiar yet zesty choice. Both come in platters of six or ten, perfect for sharing between friends and family.
The sweets and drinks
Top off your meal with Diner Cookies, lovely home-baked treats sure to delight your sweet tooth. Mix and match from ten different cookies flavors, including dark chocolate, Nutella, caramel and pecan and more, for a three, six, or twelve-piece combo.
Standard sodas are available, but you might want to opt for some homebrewed coffee or hot chocolate for a warm finish.
The extras
The Diner Restaurant knows they make great burgers, and they want you to do the same too. For just 9KD, you can purchase their take-home set and make your own Diner burgers at home. Each pack contains five Diner's beef patties, together with potato buns, cheddar cheese, tomatoes, lettuce, onions and two types of sauces. For a little extra, they will even throw in some beef bacon and mushrooms.
The experience
So make your way down to the Diner Restaurant today. They are located in Altejaryia Tower, alsoor Street in Almirqab, and opening hours are from 1 p.m. to 11:30 p.m.
For delivery options, drop them a call at 90091147 or e-mail the team at [email protected]. The staff also provides catering services, so call to book at 95583213 for your next event or gathering.
Follow them on Instagram to keep updated on amazing promotions and deals (https://instagram.com/dinerkw/).