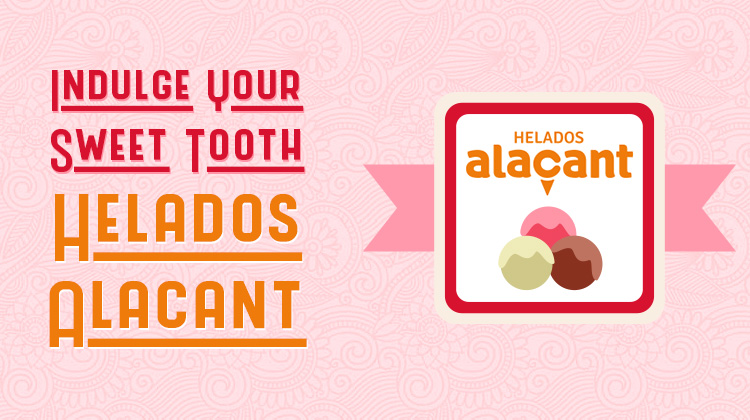 In recent years, with big name brands such as Häagen-Dazs, Andersen's of Denmark, Baskin-Robbins and the like taking over the global ice-cream business, it has become increasingly hard for small startups to flourish and make a name in the industry. As such, Helados Alacant, an artisan company founded in Spain, the birthplace of the very first Alicante ice-cream, is a refreshing welcome for any ice-cream and dessert lover out there. Basing its unique dishes on traditional heirloom family recipes and secrets, the eatery promises quality in every single bite of its delicious, authentic Alicante ice-cream.
Tradition of the Alicante Ice-Cream
All desserts sold at Helados Alacant are lovingly created by experts in the field of ice-cream, all of whom share a common history hailing from the origin of Alicante ice-cream. Thus, the dishes embody the high quality and creaminess of the original recipes, a treat even for the most hardened critic.
In the past, Nevaters or "snow workers" packed the region's wells with snow in the winter, so that there would be a steady supply for use in ice-cream preparation during the summer months. It is thanks to these Nevaters that the trade of artisan ice-cream making was born.
The chefs at Helados Alacant uphold this tradition and pride themselves in producing one-of-a-kind ice-creams based on the best recipes and secrets passed down through the generations. This makes every dessert created a joy in its authenticity, something each customer will be able to delight in.
Use of unique ingredients
Helados Alacant's chefs make use of only the best raw ingredients to create truly quality ice-creams. All materials go through rigorous inspection and selection to pick out the choicest of the lot for guaranteed freshness, natural taste and no preservatives. Ice-creams are made straight at the establishment's parlor by hand, through a traditional process that creates the texture and creaminess characteristic of authentic ice-cream.
Constant R&D for quality products
The company also has a Research and Development Department that strives to continuously invent and create new favors and products. With a goal to improve eating habits of the general populace, some of Helados Alacant's research ideas include lowering the overall fat content in ice-creams without compromising on quality and taste, as well as reducing saturated fat.
Delicious and healthy desserts
One of the best parts about dining at Helados Alacant is definitely the guilt-free experience, since the desserts contain low calories compared to other desserts available on the market. Made from skimmed milk, all ice-creams are great sources of calcium and Vitamin B2, yet contain hardly any calories. The frozen nature of the treats is also a great way to preserve the nutritional value of the raw ingredients, hence eliminating the need for added preservatives.
Contact and experience
Helados Alacant is a brand under the Thunaeya International Group, and is situated at Safat, Kuwait City. Contact TIG through phone (+965 182 2288) or e-mail ([email protected]) to find out more.
In addition, feel free to check out TIG's official Facebook page for latest updates and promotions.
Facebook: https://www.facebook.com/pages/TIG/221598554605762