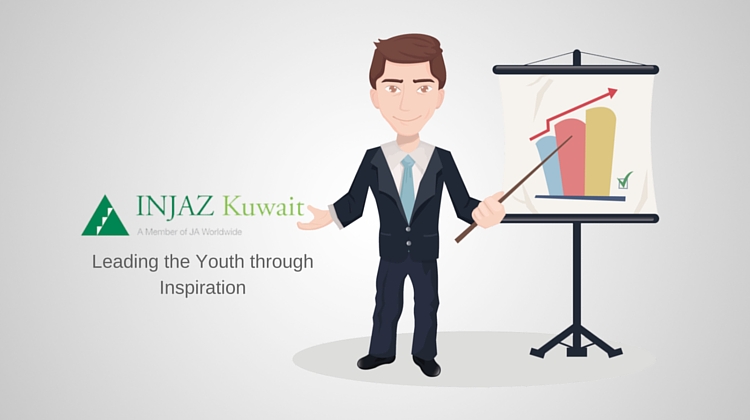 Located at Airport Road (55) at Highway 80 Opposite Keifan Central Shuwaikh, Kuwait, INJAZ is a non-profit, non-governmental organization (NPO-NGO) founded in 2005 by Kuwait's private sector. Through its strategic partnerships with different business and education sectors in the country, along with the valuable assistance of its dedicated and equally qualified volunteers, INJAZ provides training programs aimed at developing leadership and entrepreneurial skills among Kuwait's youth with a focus on educating and inspiring the country's future generation.
Inspiring the Youth While Fostering Volunteer Spirit
Ever since the organization was founded in 2005, INJAZ was able to reach out to more than 27,000 students with the help of more than 1200 volunteers and support from different schools and universities nationwide.
In order for the organization to be able to reach more aspiring youths, INJAZ connects with various corporate volunteers to help teach the youth through its Junior Achievement Programs (JA). All volunteers are required to complete the orientation requirement and training before they are allowed to start their mentoring sessions ensuring that they are ready and well equipped to inspire the youth.
What makes INJAZ different from another similarly themed organization is their team of professional classroom volunteers that are also prominent role models in the real world. Having a pool of well-trained volunteers is important because they provide hands-on training that are relevant in the real world in order to effectively engage the interest of the youth.
Leading the Youth through Inspiration
What makes INJAZ successful in their commitment to lead and inspire youth is their clear cut vision of being recognized as the leading organization for preparing and inspiring the youth. The recognition of different sectors in commerce, education and policy making can help solidify their mission in creating successful young people that can provide valuable contributions to the society.
INJAZ aims to unite people to rally behind common aspirations of building stable and sustainable economy, creating jobs, and developing higher standards of living.
To find more about JA worldwide and our global network, please visit our global website: www.ja.org. You can also reach them via telephone and email for more information.
Tel.: +965 24962293
Fax : +965 24969081