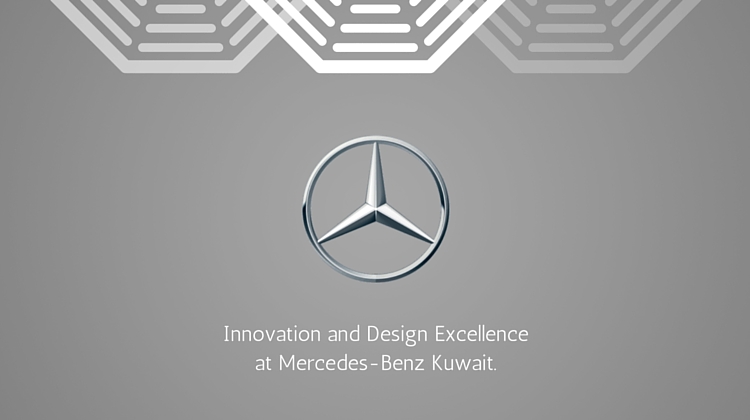 Mercedes-Benz Kuwait carries on the proud traditional of a marque that has become globally renowned for cutting edge design and innovation. With cutting-edge models that provide a mobility solution that is both stylish and innovative Mercedes-Benz automobiles are designed to be ahead of their time. With every new model, the engineers and designers at Mercedes-Benz are forging a new path towards automotive solutions that make a real difference to people's lives. Today the discerning motorist in Kuwait can have access to both new and used Mercedes-Benz vehicles that offer ground-breaking technology, performance and the opportunity to own a powerful expression of individuality inspired by one of the finest examples of automotive self-expression in the world.
A World of Innovation
The engineers at Mercedes-Benz are focused on providing innovative solutions to the challenges of today's motorist. The result is automobiles that boast under the skin engineering that has been designed to stand the test of time – all contained in a design that is both instantly recognisable and a tribute to the traditions of a company that first manufactured the automobile in 1886. The constant search for reinvention has resulted in Mercedes-Benz building an enviable reputation for proving motorists with one groundbreaking solution after another. Innovation in safety, comfort, and technology have ensured that a Mercedes-Benz has become the first choice of the discerning motorist. While traffic volumes have increased and the pace of life has become more frenetic the Mercedes-Benz motorist can rest assured that they are driving one of the safest and advanced performance was driven vehicles available today.
Iconic Design
The designers at Mercedes-Benz are committed to the maxim that "a Mercedes-Benz should always look like a Mercedes-Benz". While creativity drives these designers ever forward, they are still aware that they are custodians of an automotive icon. Although Mercedes-Benz vehicles have a reputation for performance, it is the sheer pleasure of driving the many vehicles that make up the product offerings of this exceptional marque that inspire drivers across the globe. The result are vehicles that look, sound and feel like no other automobile on the road. A Mercedes-Benz is not simply a machine that gets you from A to B – it's a mindset and a way of life.
Own Innovation
To explore just how a Mercedes-Benz can change your life through innovation and iconic design visit Mercedes-Benz Kuwait at Jahra Road, Highway 80, Kuwait City 70050, Kuwait, or contact the automotive experts on +965 2495 0000. For even more information on one of the world's most famous automotive marques which are now available in Kuwait visit www.facebook.com/MercedesBenzKWT/.