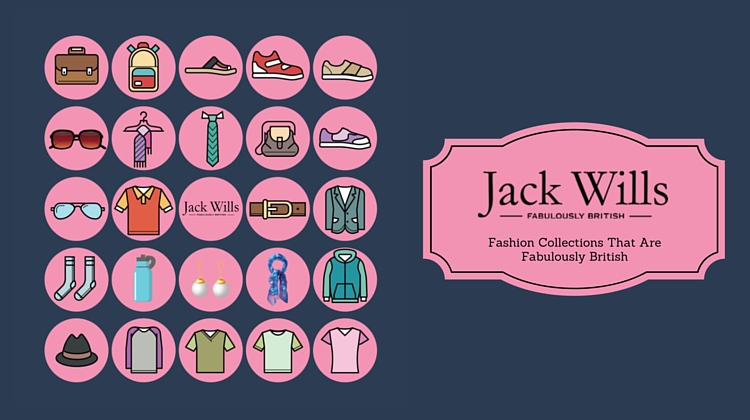 Jack Wills launched in Salcombe, Devon in 1999 creating British heritage- motivated merchandises mostly for the university crowd. At present, the heavy influence of the best of Britain is continuously seen in all of its goods. From British culture and the country's history to uniquely British country recreations and sporting pursuits, the inspiration is mostly focused oan its heritage.
Jack Wills' level of quality is built around the principle of using only the finest available materials, state of the art techniques and timeless designs to convey the company's idiosyncratic connection between the past and the present, embodying what and how it is to be young. From the iconic and heritage rich British university towns of Cambridge and Oxford to Harvard and Yale's Ivy League campuses, Jack Wills has been roving the world proudly establishing the Union Jack at more than sixty stores including United Kingdom, Ireland, United States, Kuwait and Hong Kong.
Functionality and Style
Before major innovations in fashion style and design took place, functionality and style seemed two very separate and opposing poles. But with the revolution in the fashion industry, Jack Wills was able to fuse the strength and comfort into one functional yet comfortably stylish design.
Shopping at Jack Wills also allows you to get the first look on up and coming fashion trend from different brands. In addition to that, customers also get to enjoy great discounts and good value deals when there are ongoing promos.
Jack Wills Shopping Means Convenience and Security
Shopping fashion apparel at Jack Wills for men and women is very easy. Not only can you choose a variety of different items but the selection process is also very convenient because you only need to browse the catalogue for the category or brand of clothing you are looking.
Their solid presence on the web enabled them to offer a user-friendly and easy to navigate web interface that allows for an almost effortless shopping. And since most items are grouped according to brands or styles, looking for it will never be difficult as compared to a traditional retail store where you need to walk down the aisle several times before you can actually find what you are looking for.
Visit their Facebook page https://www.facebook.com/jackwills or follow them on Twitter https://twitter.com/jackwills and Instagram https://instagram.com/jackwills/ to get the latest news and product updates.