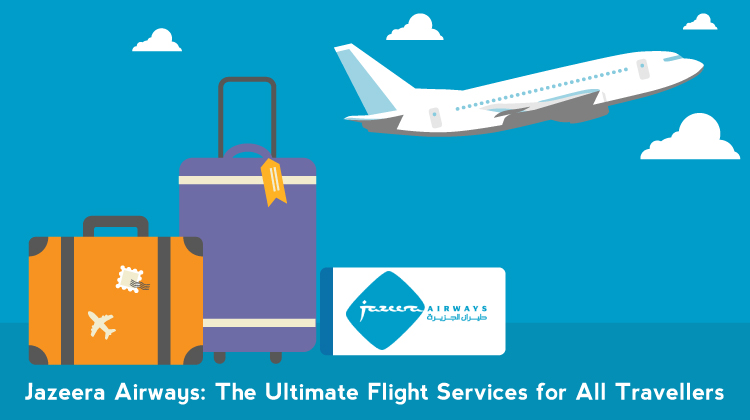 Being the largest airlines operating from Kuwait across Middles East, Aljazeera Airlines serve 19 destinations. It has a fleet of Airbus A320 aircraft all fitted with modern seats and facilities, including baggage allowances and on board foods. Their flights services are all inclusive, from business travel, family, leisure, and holiday destinations to various countries. It is an established airlines business since 2004, and remains to be one of the non-governmental owned businesses that have been included on the Kuwait Stock Exchange list.
Al Jazeera Airlines Business Class Services
Business class offers business travellers with efficiency, comfort and various flight amenities. They have quick check-in counter services once you have arrived at the airport, and corporate individual's luggage is given priority in the luggage carousel. Before the actual flight, business travellers can rest at the airport lounges waiting for departure. The planes have got private cabins, with 12 seats where you can have your confidential talks while onboard.
Entertainment and Beverages
There are several entertainment accessories, including LCD screen and headphones to watch movies and listen to music. You can also request for either cold or hot beverages, depending on your taste.
Jazeera Airlines Online Services
Al Jazeera Airways Online Booking
Aljazeera Airlines online booking services are available for all, and allow common payment options such as MasterCard and Visa. You can secure a flight ticket together with hotel booking through Aljazeera Airlines online services. Once the ticket is ready, you will be notified the flight date.
Al Jazeera Airlines Offers
Al Jazeera Airways ticket price depends on your destination, and you can obtain cheaper flights with Jazeera Airways gift voucher that is available for every occasion. You can also opt to book ticket and hotel at a discounted price during holiday offers. Free One Way Ticket is available for every ten similar travel boarding passes you bring in, however, the ticket is valid until 12 months from the day of issuance. For more information about the available offers, contact Jazeera Airlines.
Jazeera Airways Call Center
Like any other airline company, Al Jazeera Airlines flights do fluctuate sometimes. These changes can occur due to various reasons known to the company. However, some changes can be planned by the management while others are unexpected. To avoid inconveniences, you are informed about the changes earlier so that you can decide whether to change flight dates or not. They also assist you to change your destination whenever necessary.
Jazeera Airways Number
When you need to make any changes concerning your flights, you can reach Aljazeera Airlines through Kuwait Call Center: +965 222 82040, on 177. Similarly, you can send an email to the management through [email protected], though it takes at-most 48 hours to get a reply.
Why Choose Jazeera Airways?
Aljazeera Airways is a highly reputed company, with the best aircraft that you may wish to travel in. The Airbuses offer the finest comfort and relaxation, as well as onboard amenities at the highest possible standards. It offers maximum luxury experience, right from the departure to the final destination.