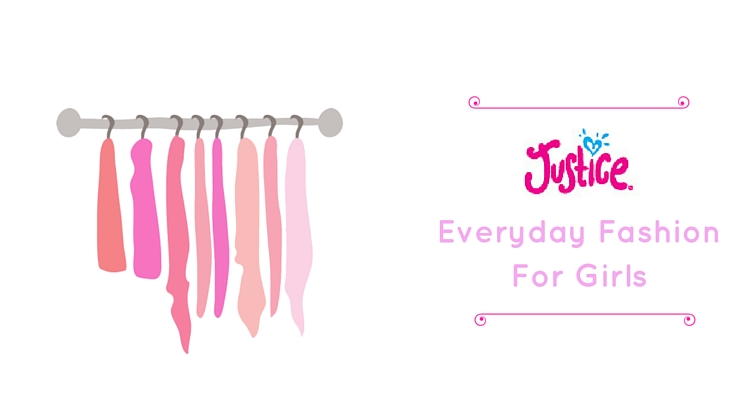 As a fashion specialty retailer, Justice offers the hottest and trendiest fashion collection and accessories for girls. Justice has been setting the vogue for the most stylish and modish fashion exclusively for girls, and they come at affordable prices you never would find from other retailers that offer the same products. Every Justice collection helps girls experience current trends in fashion and make sure they will look great and feel great every time.
Even with the massive presence on the internet with its online websites, Justice's global operation is a testament to its continued growth. At present, Justice has five stores in Kuwait and eight shops in the United Arab Emirates and other nearby countries in the Middle East.
Setting The Trend For Girl Fashion
Included in most Justice fashion collections are the assortment of fun dresses and accessories which come in different designs and colors that can be a perfect accessory for the latest outfits available this season. Fashion accessories sold on Justice can, in fact, accentuate every form and style of an outfit. You can use it on your tunics, shirt dresses, and even sundresses.
Justice fashion collection is selling like hot cakes in the market because of some of the newly introduced designs, appealing materials, and vibrant colors ranging from bright red, yellow, green and other pastel colors. A combination of Justice fashion and accessories give a right girly touch and also a more personalized, contemporary guise to tunic dresses and a teasing girl-next-door style to full skirted dresses ideal for daily wear or a special occasion.
Everyday Collection For Every Girl
Today's fashion has become very dynamic and spirited, and your choice of clothing will speak about yourself and your views without even putting them into words. For most girls, colors are outstanding, and Justice makes sure that their everyday collection will match every girl. The colors of clothes and materials are very essential since girls always feel the need to fit in be part of the current trend in fashion.
For more information on current Justice fashion trend, like them on Facebook https://www.facebook.com/justice and follow them on Twitter https://twitter.com/shopjustice to get daily updates.