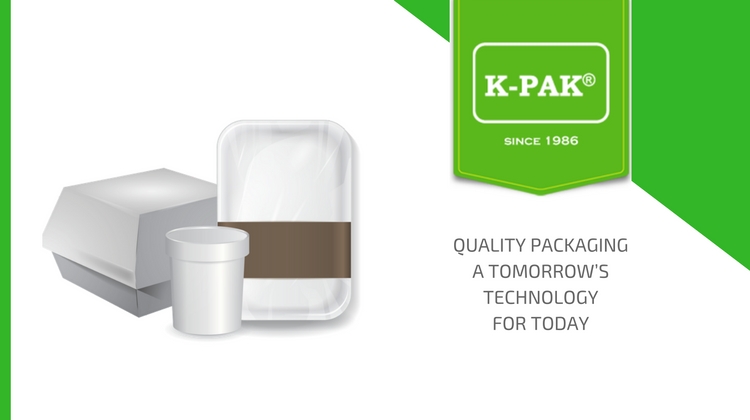 One of the most important contributing factors to the success of any manufacturing or retail organization in the 21st century is the quality of its packaging. World class packaging provides consumers with the quality merchandise they expect, as well as allows retailers the peace of mind of knowing the produce they will be putting on their shelves is as fresh as the day it was harvested or manufactured.
That is why companies like K-PAK have become trusted partners to companies in Kuwait and further afield that need assurance they are getting a world class packaging product. K-PAK provides packaging solutions to retail, catering, and fast food industries across the Middle East and has been doing so since 1986. The company has subsidiaries in Saudi Arabia, Iraq, and the United Arab Emirates. If consumers are selecting food products from Supermarkets or Hypermarkets that feature state of the art packaging, chances are they're trusting K-PAK to deliver an exceptional packaging solution.
A Vision for the Future
Kuwait Packing Materials Mfg.Co. KSC (C) also known as K-PAK® is a global leader in the supply of foam disposable packaging products and is a Kuwaiti company with its eyes firmly on future growth and product innovation. K-PAK intends to consolidate its leadership position to become the leading manufacturer of foam products in the region. The management of K-PAK believes the company is well positioned to assume this position due to an unswerving commitment to the finest quality products and the ability to deliver its products to customers within 24 hours – no matter how challenging the job. This focus on delivery is based on the company's wide geographical footprint. With operations in Kuwait, Jeddah, and Dammam, K-PAK is ready to become a trusted partner to retail operations across the region.
Commitment to Growth
The Management of K-PAK recognize a commitment to the highest standards, and technological innovation would not be possible if it were not for the people that power the day to day operations of the organization. This is why everything K-PAK does is underpinned by a focus on professional and technical growth and development. K-PAK believes strongly in a culture of excellence. With this commitment, K-PAK believes it can meet and exceed customer requirements regarding quality, competitiveness, and the right product, at the right time, and at the right price.
Learn about the K-Pak Difference
Contact K-PAK today to find out more about the company's commitment to client service and exceptional products. Phone +965 24721124 Ext – 114 for more information. Visit http://www.kuwaitpack.com/ for more on products and services.