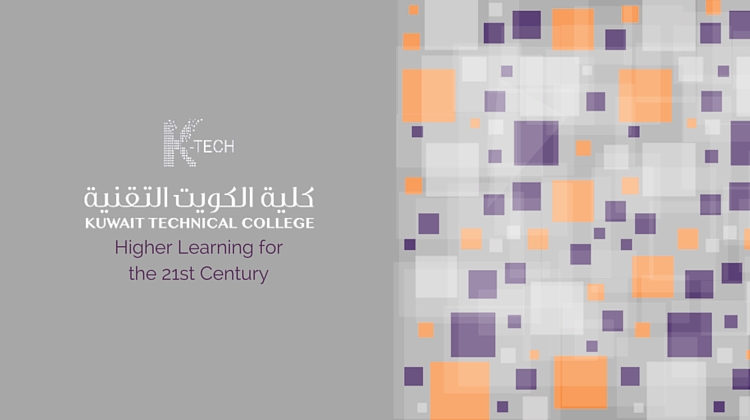 K-Tech offers a variety of two-year diplomas and other qualifications aimed at providing students with access to world-class higher learning opportunities. The student body at K-Tech is drawn from countries in the Gulf region and Kuwait and is dedicated to the furthering of economic and educational goals of both individual learners and the professional development of graduates to contribute significantly to the developmental goals of the entire Gulf region. To this end, K-Tech delivers world-class educational choice aimed at providing students with skill sets that will make a real difference to their lives in the workplace of the 21st century – including enabling then to contribute in a meaningful manner towards fulfilling market needs and furthering economic growth.
Providing a Quality Learning Environment
The campus facilities at K-Tech include a state of the art, a spacious library that allows students access to data and research material to make studying at the institution both rewarding and in line with the latest international trends. The library also boasts ample, comfortable study areas where students can engage in either solitary or group learning activities. In addition, the campus has modern food service facilities that have been designed to allow students to enjoy nutritionally balanced and healthy snacks and meals so that their educational experience is as stress-free as possible. The campus also has extensive sports facilities and medical services so that students can take advantage of the educational opportunity in a safe and fun environment. This is in keeping with K-Tech's adherence to the principle that a well-rounded lifestyle should also balance education.
International Links and More
K-Tech partners with internationally acclaimed Kaplan University in the United States – one of the world's most respected online and traditional education providers. K-Tech also provides numerous choices for the aspiring graduate, including both full time and part time courses, weekly class scheduling to provide students with more choice of when they want to study, as well as highly experienced and fully qualified instructors – all of whom have real world experience. This means students get an educational experience that equips them for the rigours of the workplace – not just theory.
Students can make their choice from Information Systems and Technology, Software Applications and Programming, Web Applications and Programming, Network Design and Administration and Network Systems Administration, and Security. K-Tech's Department of Business Management also offers coursework and graduate studies in E-Commerce, Management Information Systems, and Sales and Marketing.
Learn More Right Now
Phone K-Tech on +965 2371 5923, +965 24961138, +965 24961137 or +965 24961135 to learn more about studies at this internationally recognized institute of higher learning or visit http://www.ktc.edu.kw/. To get even more insight into what sets a K-Tech education above the rest visit www.facebook.com/KTCQ8