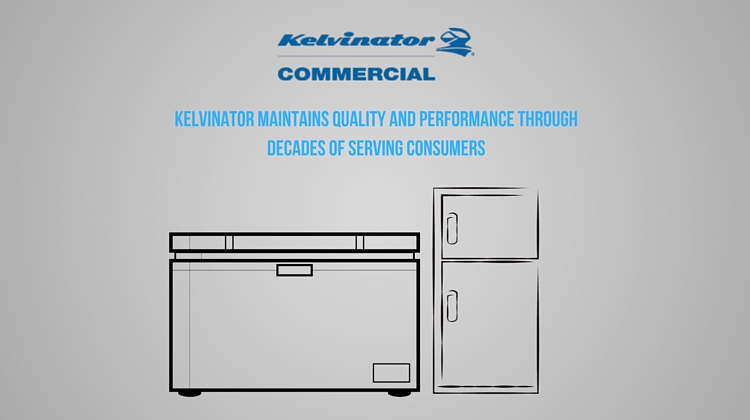 For a span of time encompassing advancement in technology and manufacturing, Kelvinator was able to maintain its products quality and performance for consumers worldwide. Founded in 1914, the origin of Kelvinator started in Detroit, Michigan when Nathaniel B. Wales, an engineer, introduced his concept of the practical home electric refrigeration unit to Arnold Goss and Edmund Copeland. At present, the Kelvinator brand is now owned by Electrolux with a scope of business focused on home appliance manufacturing, distribution and sales and marketing.
Comprehensive Product Categories
One of the major reasons why Kelvinator was able to preserve its brand is due to its comprehensive product categories that appeal to a wide variety of customers worldwide. Their commercial refrigeration and appliance line is categorized into bar equipment, chest freezers, food prep tables, glass door merchandisers, milk coolers, reach-ins and under-counters among others. By expanding their product line from the state of the art home appliances to commercial applications, the Kelvinator brand has become part of a wide growing consumer-based market. In Kuwait, AAW Home Appliances of Ali Abdulwahab Sons And Co. is its official distributor.
Continuing the Legacy of Innovation
Recently, Kelvinator introduced its latest commercial line of freezers, refrigerators and food service. The new addition to the company growing list of breakthrough products is a testimony to Kelvinator's legacy of innovation and product development. By maintaining the vestige of the company's origins, Kelvinator continues to deliver to its market a collection of products carefully designed to provide a lasting service particularly those with commercial applications. Kelvinator has come a long way, and its brand will always be tantamount to product quality and performance. The changes in home appliance production and the continuing innovation of the technology behind its every product is a testament to Kelvinator's continuing legacy of product excellence through innovation.
To learn more about the latest line of home and commercial refrigeration and cooling devices, visit their website at www.kelvinator.com. You can also contact via this link: http://www.kelvinatorcommercial.com/contact-us/ for all your inquiries and after sales support and assistance. Just complete the required information on every section.