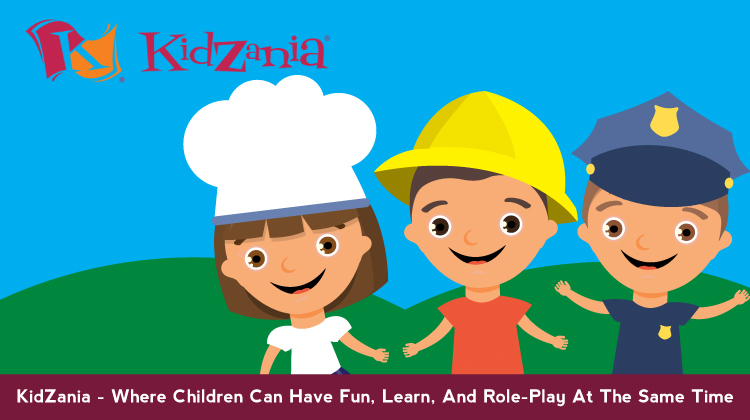 The KidZania in Kuwait is much more than just a place for kids to have the time of their life. Yes, kids will thoroughly enjoy themselves, but not only that, they will do it while learning about real life jobs and acting out their imaginations. Did you ever play doctor as a kid? Or imagine you were a fashion model, car dealers, famous actor, or influential banker? At KidZania, kids can live out those dreams with their friends in a safe and fun environment.
Activity Areas To Explore And Enjoy
Designed by educators, KidZania is a park that is a miniature version of real life – just kid-sized. With a street, shops, and different areas to engage in activities, kids of all ages are given the perfect setting to act out their fantasy of being a responsible adult. The KidZania in Kuwait has activity areas that replicate real jobs such as the Arts and Crafts Workshop where kids can color, draw and make arts and crafts to take home, the Auto Repair Shop where children can work as a mechanic on a scaled down car, and a bank where kids can pretend to be a banker, among other great activity areas.
Security is Fantastic
Not only will kids have a blast, but the parents can relax as the security at KidZania is top-notch. With such security precautions as a controlled access point with only one way in and out, a tracking bracelet issued to each kid that can only be removed by staff, cameras, trained security personnel and a highly skilled staff, kids and parents alike can have fun in a safe environment.
Special Events and Special Fun
Some of the other cool features of KidZania is that the kids earn kidzos when they perform a job. The Kidzos can then be used to purchase products and services at any of the KidZania locations worldwide. Also, KidZania has birthday party packages with food, cake and special services available. Besides being a great place for a birthday, KidZania also offers group packages, school trip packages, and private party packages.
Visit www.kidzania.com and watch the video demonstration, make reservations, and much more today.