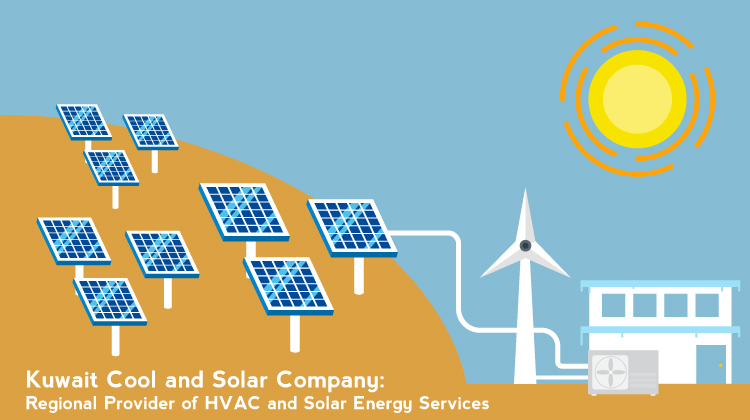 First established in the 1970s, Kuwait Cool and Solar Company has been providing the GCC states with Heating Ventilation Air Conditioning (HVAC) services. In recent years, with an increasing interest in renewable energy, the company expanded its business into the solar energy industry in 2001. With logistical collaborations in six countries in the Middle East, the company strives to become the regional provider for solar energy business.
Specialized services
The company's team of highly-trained specialists provides a number of services with regards to HVAC, working to become a leading company in the field. Services include the Cool Consultation Services, which assist in selecting, providing, installing and maintaining commercial and industrial cooling and conditioning systems; and the development and preparation of preventive maintenance programs to upkeep the quality of installed systems.
As the leading company in the field, Kuwait Cool not only provides the right expertise in service and maintenance, but also the best service and care for its clients. The company provides programs with features such as efficient expenses planning, convenient options, low electricity consumption, safety, and priority in emergency situations. Clients get to select the best program that suits their needs, giving them reassurance and peace of mind that they are receiving the best specialized service.
Products for all businesses
Kuwait Cool & Solar caters high quality products for different groups depending on their needs. Government, commercial, residential and public products include solar systems, wind generators and air conditioning, in addition to solar air conditioning and refrigerator products.
More about Kuwait Cool & Solar
Learn more about Kuwait Cool & Solar, their products and services, at their official website (http://www.kuwait-cool.com/). For inquiries, the company can be reached via phone at +965 2244 4648 / 9, or through their website's contact page.