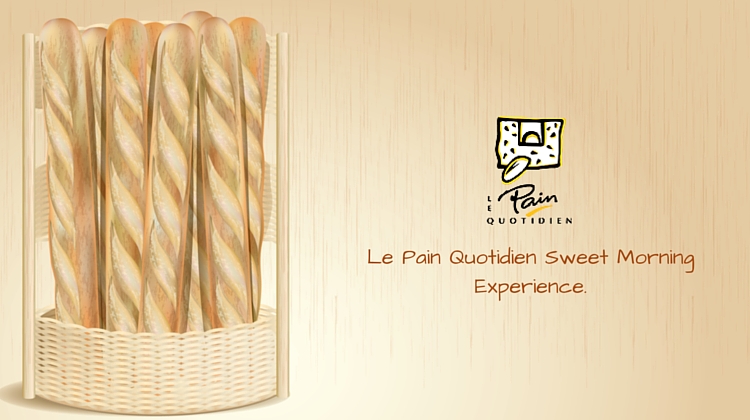 Le Pain Quotidien is French for "the daily bread." The shop serves straightforward but equally elegant boulangerie fare. All their food products are made with organic ingredients whenever possible which they serve for breakfast, lunch, and dinner. Le Pain Quotidien is not your typical bakery. It is a bakery-restaurant group established in 1990 in Brussels by Alain Coumont. From its humble beginnings in Brussels, It is now an international chain of bakery-restaurants making its way to various countries including Kuwait and the United Arab Emirates.
Great Food, Great Locations
At rue Dansaert in Brussels, Belgium, you can find Le Pain Quotidien where you are guaranteed to have the best breakfast ever. Although there are now several Le Pain Quotidien shops in the country including its list international stores, the rue Dansaert spot is where the original café is located. This has been featured in various food magazines and TV programs and has won several awards from these magazines due to its tasty bread, desserts, and original pastries. On a weekly basis, the brunch menu for the weekend is changed to offer diversity but among their favorite menus include egg scrambles with fresh herbs fillings, open-faced sandwiches, tartines and homemade organic granola among others.
What makes Le Pain Quotidien different from other bakeries and cafés within the area is their organic menu made from local produce and natural ingredients. Le Pain Quotidien also offers fresh pastries, bread, and desserts for taking out orders.
H2>Breakfast to Dinner
From breakfast to dinner, Le Pain Quotidien offers plenty of places to eat from, and your choices are definitely not limited to ordinary and traditional breakfast servings. For vegetarian aficionados, Le Pain Quotidien is one bakery-restaurant that offers a full selection of vegetarian menu. For beef and pork lovers, this is not the right place although Le Pain Quotidien is popular for their bread and salad. The restaurant also offers breakfast quesadilla dished with eggs and tofu with poblano peppers and pepper jack.
All week, Le Pain Quotidien serves its customers with exclusive brunch schedule during weekends.
Follow them on Twitter https://twitter.com/LePainQuotidien to get exclusive updates and like them on Facebook https://www.facebook.com/LePainQuotidien and get up to date information about their latest menu.