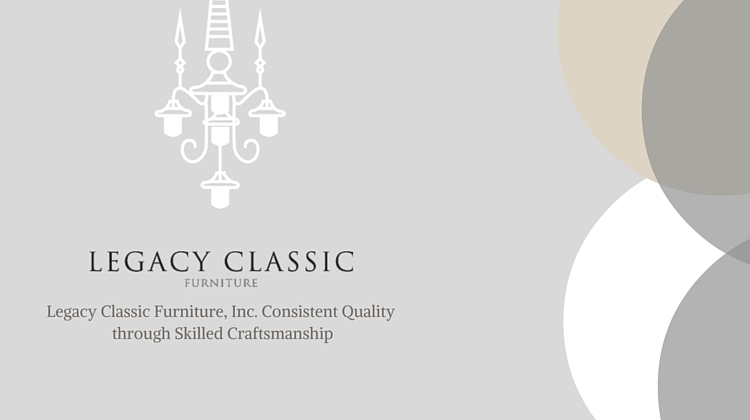 Legacy Classic Furniture, Inc. is one of the world's leading suppliers of furniture for dining room, living room, and bedroom. Legacy Classic Furniture is part of the portfolio of brands of Samson Marketing known for its global logistics and use of top of the line manufacturing protocol. The Legacy Classic collection is available through retailers all across the United States and Canada with an increasing number of locations worldwide including Kuwait in the Middle East. Its corporate headquarters are located in High Point, North Carolina, which is also considered as the world's furniture capital.
The Fusion of Style, Functionality and Versatility
Apart from the usual furniture collection they offer, Legacy Classic Furniture also offers excellent collections of casual dining and youth furniture with the natural beautiful finishes and inspiring designs common to all Legacy Classic collection. The company is able to maintain consistent quality on all its products through skilled craftsmanship. The versatility and natural elegance of Legacy Classic furniture can bring out the beauty in your own interiors, and it can also complement various design genres. And while their furniture collection may look elegant and classic, they are as durable as they ought to be and strong enough to hold the heavy weight of heavy persons.
The World Class Quality Design and Workmanship
When it comes to Legacy Classic Furniture collection, there are several things you need to know to understand why their name became one of the leading suppliers of the latest models of furniture. When you hear Legacy Classic, it is all about quality because this company is known to produce most of the top of the line, quality furniture in the market, particularly with its latest furniture collection. And while the designs may be straightforward and clear cut, Legacy Classic creates functional models which make it very different from any other similar products in the market today.
To know more about their global presence and international product availability, like them on Facebook https://www.facebook.com/LegacyClassicFurniture and join their social media community. You can also visit their website http://www.legacyclassic.com/ for information about the company or look for a store nearest you.