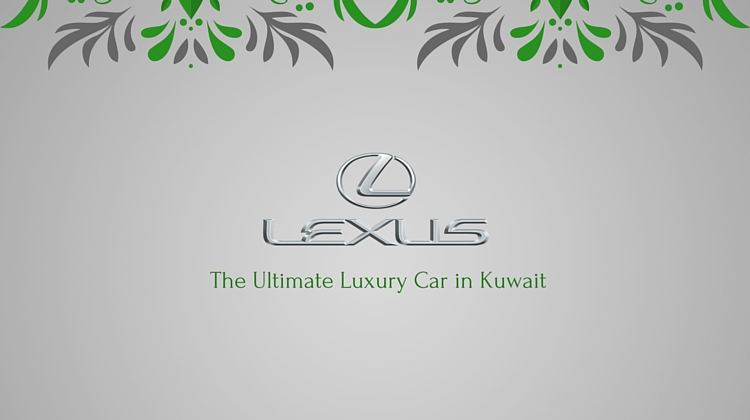 Lexus is one of the leading car companies in the world and is a division of the Toyota Company; it Introduced in 1989. The luxury car company has been producing quality vehicles that are designed to be some of the sleekest and smoothest rides on the road. Headed by Eiji Toyoda, the company sells over half a million vehicles each year. Their precision and class have helped them to become one of the top choices of luxury cars in Kuwait.
An Affordable Solution
While browsing each of these Lexus cars, you'll find that they are actually an affordable solution. Those who are in the market for an affordable luxury vehicle will see that Lexus is one of the best choices they have. Take a look at some of the average prices for the base model for several Lexus car types:
Lexus CT – KWD 12,000
Lexus IS – KWD 12,000
Lexus LS – KWD 24,000
Lexus LX – KWD 28,000
Each of these vehicles has further customization available so that you can find the Lexus car of your dreams, in a price range that you can afford. It is important that if you take out a loan, you consider the monthly payments associated with the vehicle and how much you can comfortably afford with your job.
As Unique as Your Personality
Since these vehicles are fully customizable, that means you have the chance to design your car around you. While you can certainly visit the Lexus Kuwait dealership, Al sayer group, and pick up a model from the lot, you also have the ability to customize your vehicle so that you can find one that will best suit your needs.
If you desire options like power doors and windows, that is available. You can choose exterior features that will help your vehicle to stand out when you're hugging the curves, as you fly down the street in Kuwait. Another option is to choose features like tinting or a moon roof to enjoy the vehicle that meets your needs.
In Kuwait, Lexus remains one of the best brands that you'll have access to. This is a company that continues to thrive and deliver excellence to their customers. That means they stand behind their vehicles, which should give you some peace of mind. Additionally, they are a great company to work for with exceptional benefits, if you are interested in working for one of the leading businesses in Kuwait.
Wants to learn more!
For more information about Lexus in Kuwait, check their website at
http://www.lexus.com.kw/EN
or contact them through the following number:
+965 1830 030