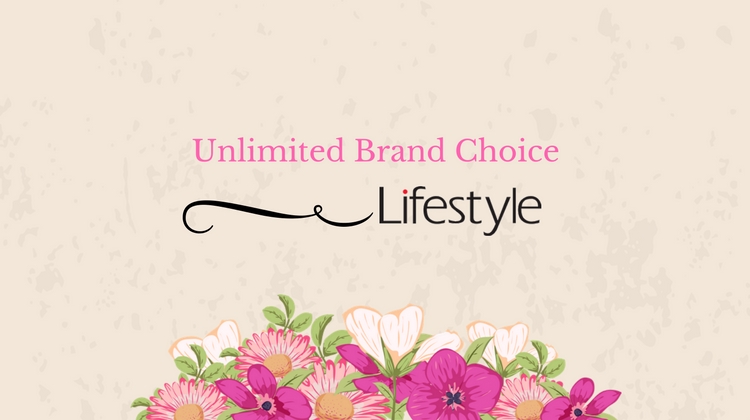 With a wide variety of world-renowned retail brands, Lifestyle Today has become one of the leading clothing and accessories outlets in the MENA region. Established in 1998, the collections brought to market by Lifestyle Today have built a reputation as being an eclectic high fashion mix allowing customers to express their individuality truly while still having access to cost-conscious fashion choices. It's not only fashion but also an almost unlimited range of home and lifestyle products that have made Lifestyle Today the chosen destination for shoppers who want to have the best that money can buy, while also keeping within a budget. Lifestyle Today has over 200 stores across the region, as well as stores in Yemen, Pakistan, Libya, and Tanzania – meaning that wherever you are in the 15 countries where the chain has a presence there'll be a Lifestyle Today within your reach.
Unlimited Brand Choice
With an unrivalled choice of products ranging from perfumes and cosmetics, handbags (and fashion bags), accessories, home furnishing and décor options, gifts, and bathroom décor, the fashion conscious shopper will find everything required for both personal and home style. It's not only leading brands such as JLo, Guess, UCB, Minmie, Christian Breton, Jane Seymour, and Berkshire Blanket that grace the shelves of Lifestyle Today, but also house brands such as Adore and Sasha, which make it even easier to shop with the confidence that comes from knowing quality and cost-effectiveness go hand in hand with Lifestyle Today.
Unrivalled Customer Service
Each customer who visits a Lifestyle Today store is guaranteed a shopping experience characterized by the best customer service in the MENA region. With 2000 staff dedicated to making that Lifestyle Today shopping experience even more special, customers come back again and again to enjoy over 1 million square feet of retail space across the region. At Lifestyle Today, the choice is what customers come to enjoy – with 10 departments the choice is simply unrivalled. Whether customers choose to visit Lifestyle Today's shop within shop concept stores in a Centrepoint mall or the standalone Lifestyle Today stores, fashion and style are always on the shopping list.
Enjoy the Lifestyle Today Difference
For more information on where to find your Lifestyle Today store visit http://www.landmarkshops.com/lifestyle. Get the latest updates on style at www.facebook.com/LandmarkShops/ or phone 800 – 74677 for more information.