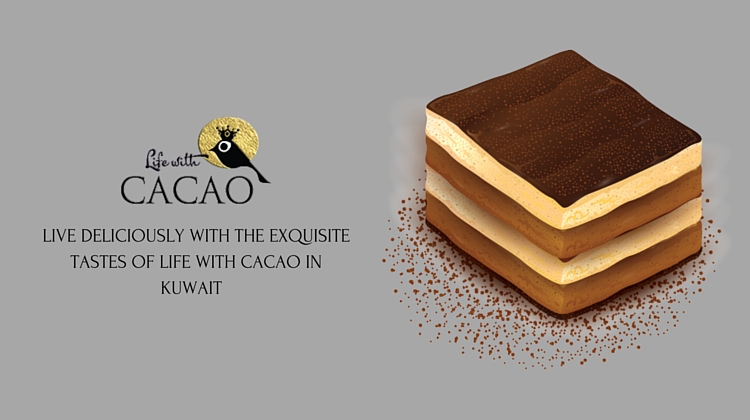 If you have a love for chocolate, you will be pleased to know that it is possible to live deliciously with the exquisite tastes of Life with Cacao in Kuwait. Recently named as one of the top destination locations in the entire Country of Kuwait, this modernly designed dessert shop offers a wide range of savory and delectable treats for individuals that have a strong palate for sweets. When visiting Life with Cacao, you will find a large assortment of world-class flavors and tasteful divine treats that are perfect for all times of the day and night!
Scrumptious Breakfast Options
One of the most appetizing of menus offered at Life with Cacao in Kuwait is the scrumptious breakfast options. The marvelous plates offered in the morning hours include carefully-crafted turkey egg benedict, a sweet collaboration of mixed berries, French toast, and crème Fraiche, a heavenly combination of the French omelet, egg custard flan, and fresh peppers and mushrooms, and the flavorful chocolate pancake with vanilla ice cream. You may even enjoy a unique combination of ice cream and waffles! The delectable, fine-tasting breakfast options all offer a wonderful start to any day!
Dessert Options
Life with Cacao offers a wide selection of luxurious dessert options that will allow you to dip, sip, and nip at your favorite sweet treats. Visitors to this Kuwait treat shop all agree that the store offers the absolute richest and smoothest of all chocolate-based desserts and dishes. You may spoil yourself with the smooth, exquisite custom-crafted fondue, take an adventurous bite into the highly-revered nutty tart, enjoy a high-quality dark espresso with a piece of mouth-watering tiramisu, enjoy an apple tart that includes a touch of magnificent caramel sauce, or simply enjoy a piece of cheesecake, a batch of scrumptious cookies, or sink your teeth into a mouth-watering sundae – the choice is yours!
Signature Series
One of the most appealing aspects to Live in Cacao in Kuwait are the many signature series desserts that they offer. Examples of these lively dishes that stimulate the senses and satisfy the taste buds include the widely popular ice cream popsicle fondue, the amazing cookie fondant, the exotic four season's cheesecake, and the tantalizing bird's nest complete with a breathtaking filling of smooth ice cream. These amazing signature series options make be customized to your pleasure! You may choose the flavors that are most appealing to you, or, simply opt for the original series with the included house flavors!
In Conclusion
As you can see from the information in this particular review, Life with Cacao offers many tasty treats and amazing desserts. If you are seeking to satisfy your sweet tooth while in Kuwait, this is the shop to attend. Currently, there are several locations of Life with Cacao that you may visit. These include the 360 Mall, the Avenues Mall, the Salhia Complex, the West Mishref, and an upcoming store to be located at the Promenade Mall. You may visit the Life with Cacao website by visiting the following link: http://lifewithcacao.com/