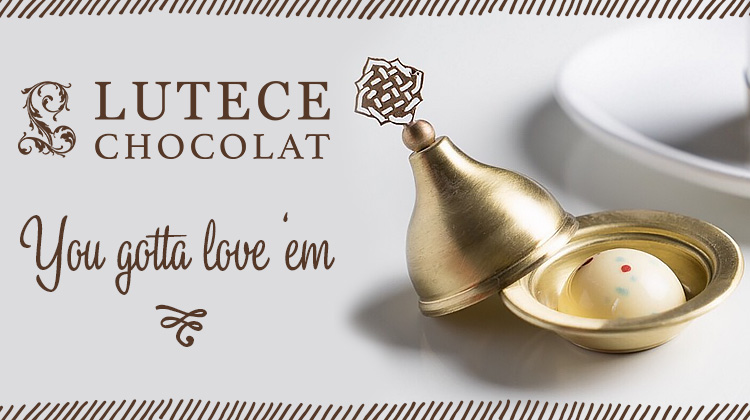 Everybody loves chocolates!
Chocolate is the most irresistible sweet in the world. It is a fact. It can change your mood, make you happy and the idea alone can bring a smile to your face. You can easily find chocolate in any store but when you come across one that is divine in taste and quality, you will definitely make a note to buy it again. This is why you have to taste Lutece Chocolat.
What is Lutece Chocolat?
Lutece Chocolat does not only make divine chocolates but also gives them artistic shapes and sizes which makes their chocolates a work of art. These artisanal chocolates are handmade using the best quality standards and the finest ingredients. The chocolate fillings are made from natural and raw materials, which can guarantee their purity and taste. Based in Kuwait, the art of tempering chocolate and moulding them in order to create artistic shapes and sizes have been well learned through right experiences in countries like France and United Kingdom.
What makes Lutece Chocolat stand ahead from others?
The most unique quality of the Lutece Chocolates is the effort and creativity put into creating artisanal chocolates. There are various flavours available but each flavor will be shaped and presented in a different way in order to pleasantly represent the fruit or ingredient that gives the original flavor. For an instance the Pomegranat flavoured chocolate takes the form of a pomegranate seed and bears the dark reddish colour of the fruit! It is beautifully and flawlessly mould into the specific shape and coloured accordingly as well. All flavours have unique and distinctive features to them and with an order you will get to pick a different number of flavours. There is a menu out of which you can pick any package you like and there are options for you to pick which flavours you want in your special package of beautifully shaped chocolates.
The speciality about Lucete chocolates is the fine art with which they are made. The use of high quality and known ingredients make them turn on your taste buds for sure, but the attention that has been put into designing them and making them appear like little pieces of jewellery or fruit is creative genius. Following is a box containing 50 chocolates which contains different flavours containing raspberry, caramel,cherry,pistachio, coconut,pomegranate,strawberry,watermelon,cardomon and many more.
Insert picture of 50 pieces box….
You can see that each piece of chocolate takes a different shape and colour which resembles their own flavor. It is this artisanship which makes the chocolates special from the rest of the brands you will find in the market.
Why you should purchase Lutece Chocolat?
It will be the perfect gift for a lover or friend or anyone who you want to please! The packages come in different quantities and flavours and you can pick them to suit your specifications be it the flavor or number of pieces.
How to purchase Lutece Chocolat?
Lutece Chocolat delivers free of charge to anywhere inside Kuwait while applying a charge to ship to all GCC countries. To place an order you can contact them using the following information. Call +965 55596962