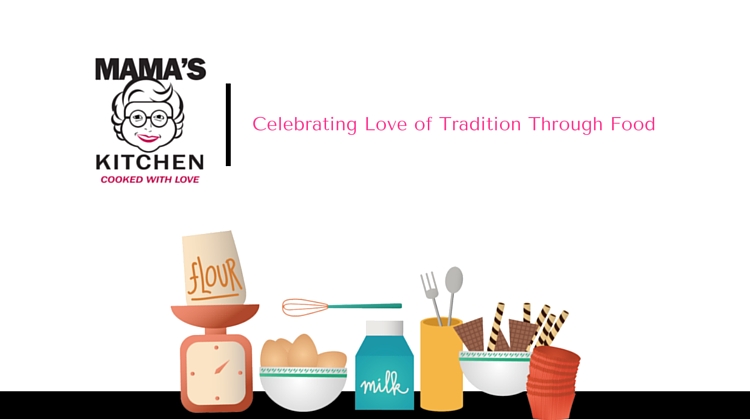 There's nothing more reminiscent than to revel in the time-honored Kuwaiti culture while enjoying the experience of sharing a delicious meal and getting together with the persons you love. Mama's Kitchen makes it possible by taking out the strenuous effort of preparing home cooked meals and delivers the good taste and wonderful experience of traditional Arabic cuisine.
Mama's Kitchen's remarkable delivery only food concept offers a hundred percent authentic Kuwaiti tradition that applauds the love and appreciation of families being united over delicious meals.
Celebrating Love of Tradition Through Food
The food business is a never ending growing industry. Whatever the condition of the economy is, people will have to eat and if you can only tap a market niche that has a large volume of demand, your business will certainly be a hit. You will basically be selling a commodity that is a necessity to all.
But Mama's Kitchen did it differently. Instead of just offering food delivery, they made sure to let their customers that all their home cooked meals are prepared with the Kuwaiti tradition in mind. Family bonding while keeping the time-honored culture alive is very important and this puts a bit of custom tailored service to Mama's Kitchen food catering and delivery services.
A Flavorful Menu
Mama's Kitchen brings the tasty Kuwaiti food classics alive like the Shesh Barak, Pomegranate Salad, Wark Al Enab and Dates with Lamb along with a plethora of delicious desserts. Mama's Kitchen is just a phone call away and you can enjoy the real flavours of traditional meals prepared with love and amity.
The sight, smell, and taste of Mama's Kitchen's truly good food are often incomparable and it provides a taste of life's necessities as well as one of its greatest pleasures. They create edible masterpieces, starting with the most basic ingredients, and ending with their carefully placed garnishes.
Mama's Kitchen can be reached by phone at 94444911 for orders and inquiries. Right now, they impose a 24-hour advance order for every customer that will avail their service. For news bits and updates, follow them on Instagram at @mamaskitchen_kw.