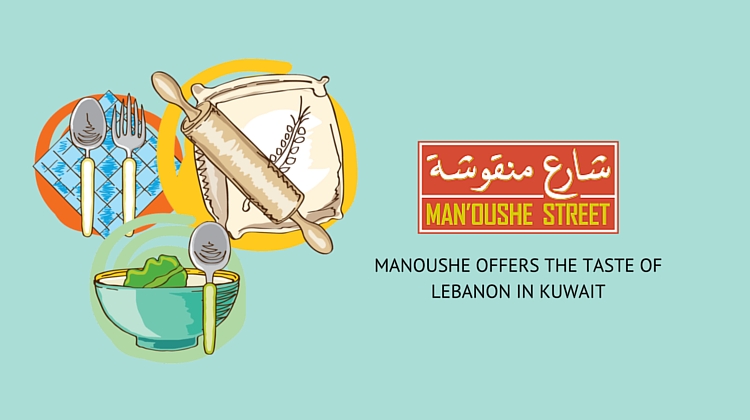 At Kuwait's Miral Complex in Mangaf and Olympia Mall Salem in Salmiya, you can find Manoushe where you are guaranteed to have the best breakfast ever in Kuwait. There are two different locations for Manoushe, but the newly opened store in Salmiya still has to gain its reputation among its customers.
On a weekly basis, the brunch menu for the weekend is changed to offer diversity but among their popular menus include Baked Halloumi in the Pan, Veg 'n' Cheese Omelette, Bacon 'N' Cheese Eggs, and Labneh Plate among others.
Continuing The Legacy of Lebanese Cuisine
If you happen to be within the Mangaf area or Salmiya in Kuwait, Manoushe offers a diverse selection of Lebanese inspired menu. This is an independently owned breakfast restaurant popular for its excellent Lebanese dishes and family friendly ambiance. Ever since it opened, Manoushe has been serving traditional Lebanese snacks with a modern twist. They serve breakfast choices all throughout the day and among their popular dishes have made it as part of the new food culture in the city.
Although Manoushe is not primarily a full dining restaurant, they have a decent selection of classic favourites served seven days a week. Manoushe also offers fresh pastries, bread, and desserts for taking out orders.
Basic and Organic
Manoushe is basically a pastime favourite among the Lebanese people. This exactly defines the basic foundation of the Lebanese culture for their penchant for keeping things simple and natural.
The manoushe is rolled out on wooden planks making sure that these boards are vaguely burnt on the flame inside a traditional old brick oven. The staple comes in varying shapes and sizes. Even the flavours are different, and each has its own characteristics. A taste of this speciality will certainly bring you back to the old days of traditional baking.
To find out their menu and store schedule, visit their website at http://www.manoushestreet.com/. This serves as a portal for all services Manoushe has to offer to their customers. Connect with them via Facebook at https://www.facebook.com/ManousheStreet, or you can follow them on Instagram at http://instagram.com/manoushe_street to get daily updates and other vital information.