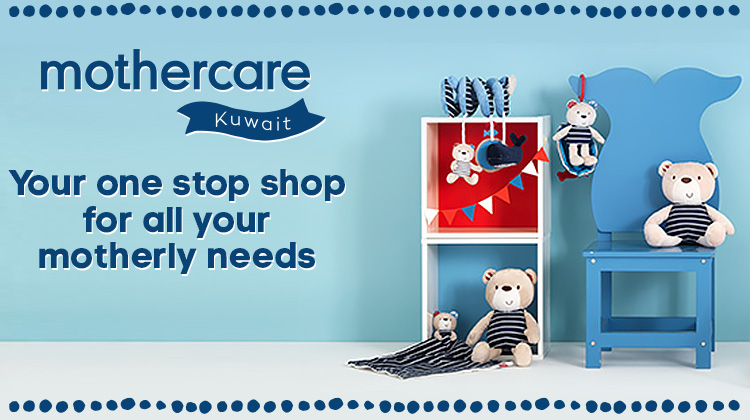 "Our mission is to meet the needs and aspirations of parents for their children, worldwide."
Mothercare takes pride in supporting the community, only purchasing from suppliers that treat their employees with; respect, decent wages, and proper working environment, conscious of the effects on the environment, and treat their employees with an attitude that everyone is equal with equal opportunity to contribute.
Whether you are expecting your first child or your fifth, it's always a nerve wracking experience. You want everything to be perfectly prepared for anything, Mothercare is designed to bring mothers (and fathers) peace during those very special moments by providing them with all the essentials and then some. Mothercare offers so many products that ranges from clothing, feeding, nursery, to maternity, and many others.
Mother and baby essentials
Mothercare has a variety of just about anything you could possible need, from pushchairs to bathing. They have a maternity section that is sufficiently stocked with maternity lingerie, nursing essentials, swimwear, right down to a checklist for your hospital bag along with the contents. They also strive to provide comfort for pregnant women, which seems nearly impossible when your 8 months pregnant. Mothercare also offers a wide selection of maternity pillows, slippers, and gowns for superior comfort during those long sleepless nights.
Mothercare has a variety of options for your newborn babies, and toddlers. They sell clothing that ranges from newborn to eight years, and also sell footwear. Multiple different Pushchairs and car seats are available, along with everything you'll need for the nursery, even proper home safety.
Finding the perfect feeding options for you and your little one, is an easy step at Mothercare. They have everything you'll need whether you are breastfeeding or bottle feeding, they supply bibs, bottles, and sterilizers. Once your not so little baby grows up into a big toddler, Mothercare will still have you covered.
Fathers section
Mothercare also offers on their website, advice for new fathers in the first few weeks, bonding, and building a relationship.
Mothercare is a wonderful store and site, giving you all options available for a wonderful new beginning for your family.
Location and contact:
The Avenues Mall
2nd Avenue, The Avenues – +96522283349
The Mall, The Avenues – +96522283106
Awtad Center – +96522214952
www.mothercare.com -American site
www.mothercare.com.kw/ -Kuwait site