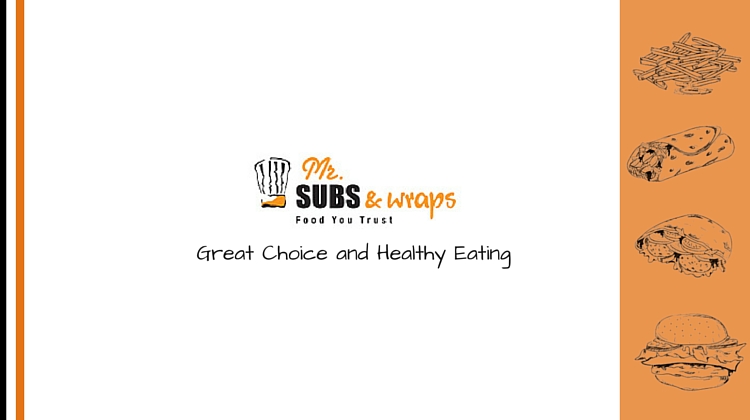 If you want to get the best subs and wraps in Kuwait, then your choice should be a visit to Mr Subs and Wraps – where great food is served with a healthy dose of creativity. Whether you want to enjoy dining in store, a takeaway treat and delivery to your home, this is a restaurant that will never disappoint. It's not just sub style sandwiches that are on offer – freshly made Burgers, Shawarma, and Doner choice are also on the menu and customers enjoy the freshest ingredients and attention to detail that have made Mr Subs and Wraps a firm favourite with those with a taste for the finer things in life.
A no-nonsense approach, healthy ingredients and great choice have made Mr Subs and Wraps a popular choice for those who want great international and Middle Eastern food at reasonable prices. But it's not only the exceptional food that makes Mr Subs and Wraps so popular – friendly staff are waiting to take your order and can even help out with some recommendations for those who want to enjoy some of the tasty choices that have made this restaurant a firm favourite with not only locals but also with international visitors to Kuwait.
Excellent Choice and Healthy Eating
The Mr Subs and Wraps menu has been designed with the customer in mind. With unrivalled choice and clearly explained menu items this is an eatery that has customers returning time and time again. For those who want the great taste of the Middle East then both the best shawarma in Kuwait and the Doner are both highly recommended. A firm favourite with online reviewers who have praised the exceptional taste and flavour of both the Mr Subs and Wraps shawarma and the Doner these are both meals that need to be experienced.
International Options
The subs are also a firm favourite. Whether you want to enjoy your sub complete with the freshest of chicken or a great steak hot sub, there is an almost unlimited choice which will satisfy even the most demanding of tastes and biggest of hunger.
If you want a more international flavour to your meal, then be sure to try out the great range of burgers and subs – and don't forget the highly recommended sides like the golden fries.
Get There Today
Make sure that you get your daily dose of great Middle Eastern and international flavours by visiting Mr Subs and Wraps at Salem Sabah Al Salem Al Sabah St, Mahboula, Kuwait. To find out more about takeaway and delivery options call +965 2372 4388 or visit www.facebook.com/mrsubsnwrapskw for more information.