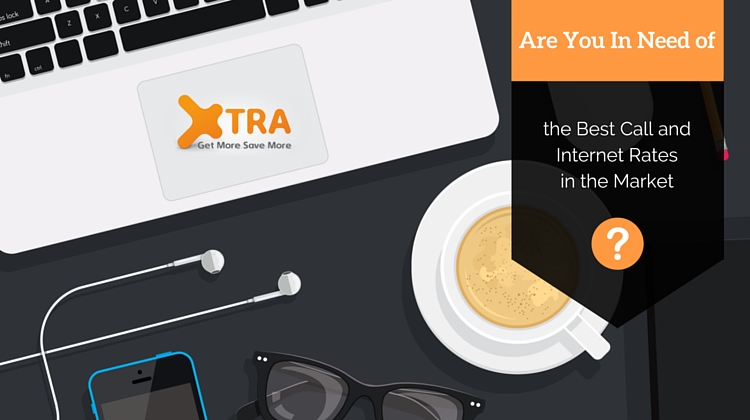 In the modern world of mobile phones, computers, the internet and social media sites, nothing is definitely more soothing than the opportunity of accessing call rates that come in tow with the best internet rates you will ever come across. That is exactly what Xtra Kuwait brings to the table knowing very well that your love for high-quality social media pictures, more than fast internet and cheaper rates cannot be downplayed or ignored for any sort of reason. In short, XTRA is a new prepaid line that offers you nothing short of the best call and internet rates in Kuwait and its environs.
The main idea towards its creation
In fully understanding that making calls and accessing the internet either on phone devices or through computers using modems should be an exciting and affordable adventure, XTRA was founded in 2015 and has been massively gaining ground due to its efficiency and reliability. The main idea towards its creation was to give mobile users unlimited access to any social media site, best internet services, and cater for any communication need at amazingly low prices in the market. The whole idea behind this is to give subscribers the golden chance of getting more while saving more.
Some of the Unique Benefits to Enjoy on XTRA
Not long ago, finding a telecom operator, especially within Kuwait that would offer you more than you bargained for, in terms of call and internet rates bordered close to some sort of impossibility.
However, XTRA is turning tables and leads the way in ensuring that the term "impossibility' never exists when it comes to enjoying the best call and internet rates, as well as other numerous and unlimited benefits.
Obviously the Smartest Prepaid Choice
There are not even the slightest of doubts that XTRA provides the best solution in the congested prepaid market. With XTRA, you are guaranteed of enjoying FREE calls for the rest of the day every time you use up to 300 Fils on local calls and SMS. This is not to mention a FLAT rate of 38 Fils per minute calls to all operators across the board, which you will realize that is as low as it can get.
It is essential to remember that XTRA's services in relation to the internet are beyond comprehension and way ahead of the competition. Here is a provider that offers you FREE, fast and unlimited access to any social media site be it; Facebook, Instagram, Twitter, Viber, Snapchat and much more. This package also contains an additional 3GB internet capacity at a lowly 5KD data plan. In other words, XTRA is a prepaid card that will only cost you 5KD, which is surprisingly low, but also allows you to access unlimited local calls a day as long as you spend 300 Fils on any given day. This is accompanied with 3GB internet and unlimited access to social media applications.
Get Out of Your Cocoon
There is actually no reason that should hinder you from enjoying the benefits that XTRA brings you on a silver platter. This is a telecom provider that offers you bundles of benefits in an amount that is close to being free. You need to overcome your fears and jump into the XTRA plan so as to enjoy uninterrupted calls and internet access. All you have to do is to purchase XTRA prepaid line from more than 1000 telecom shop retailers across Kuwait and start enjoying a plethora of absolutely amazing benefits. For more information, just call 144 from your XTRA prepaid line and you are ready for this wonderful and comfortable journey.
For further information visit xtrakuwait.com/ Or follow them on Instagram at https://www.instagram.com/xtrakuwait/?hl=en