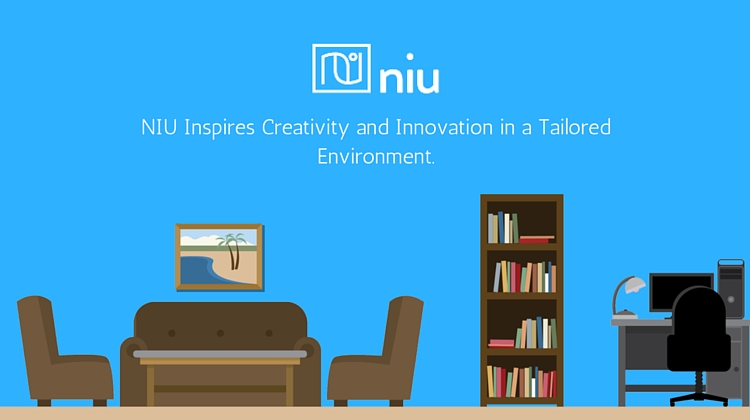 NIU's vision is to create a collaborative community based on affordability and efficiency while upholding high standards and professionalism needed in today's market conditions. NUI business hub was established by a group of professionals right in the center of Kuwait metropolis. It offers fully equipped meeting and conference rooms, office spaces, collaborative workspaces and Kuwait's first collaborative community focused on small and mid-sized businesses and entrepreneurs. Wanting to set themselves apart from the competition, NIU created a custom-tailored environment that will help small and mid-sized businesses including emerging startups to achieve their business goals.
Custom Workspaces for Different Industries
NIU's offices and collaborative workspaces are designed to meet individual needs and cope with the highly competitive Kuwait market. One big consideration for most startups and small to mid-size businesses is the rental price that can fit in their budget. NIU offers good value prices and excellent rental packages without sacrificing the quality of the services and facilities they will provide. Startup collaborations will not be that successful without the presence of audio-visual equipment and other necessary amenities. These extra amenities are provided by NIU and are inclusive in their packages. But still, you will have the option to include it in your agreement or decide to provide your own equipment from third party providers whichever is more affordable on your part.
Customer Oriented Services
Choosing the right workspace for your business or startup collaboration need not be that difficult or time consuming. As long as you have considered all the major factors that may affect your decision for a venue, finding that will suit all your requirements will be easy. The NIU staff is always ready to attend to all business requirements of every client. Their customer oriented services have been developed to make sure every requirement is met without compromising the quality of service.
To learn more about NIU's services, visit their official website at http://www.niukw.co/. Join their social media platform by following them on Instagram http://instagram.com/niu_kw and Twitter https://twitter.com/niu_kw to receive the latest updates on their services and other important announcements.