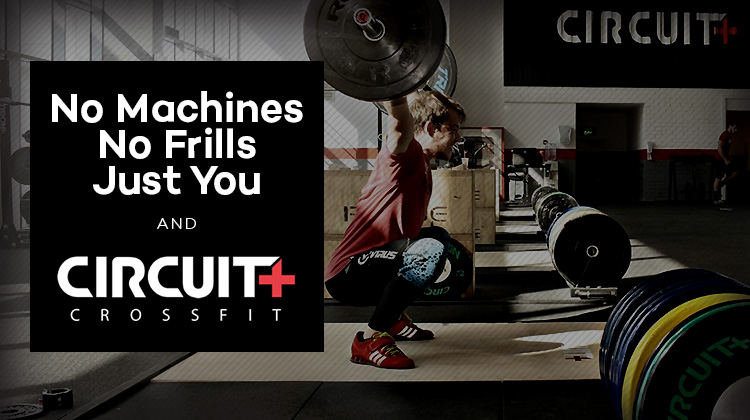 "No Machines. No Frills. Just You."
That is the inspiring motto of Circuit+ Gym, a young startup business that came into Kuwait's fitness market in mid-2012. With a promise to bring clients' fitness to levels they never thought they were capable of before, it is no wonder that Circuit+ has met with resounding success from many a satisfied customer.
About Circuit+
Circuit+ started out small, with a gym and an affiliate facility focused on crossfit training, named Circuit+ CrossFit. With a small clientele, the team focused on perfecting their two types of available classes, the CrossFit and the C-Force, a training boot camp. After meeting with moderate success and with happy clients spreading their reputation through word-of-mouth, the business managed to open a second facility, Circuit+ Gulf Road, with double floors catering to specialized training for males and females. Additional classes were also added to cater to the needs of their increasing client base.
The vision of the team with Circuit+ is to provide customers with a combination of the right coaching, a supportive community, and a way to a healthier, better lifestyle. The staff comprises of professionals concerned with safe and effective training, keen on motivating and encouraging their athletes to test their limits and achieve their fitness goals.
Available classes
Circuit+ is best known for its CrossFit classes, which offer premium fitness training focusing on building strength and conditioning. Designed to train clients across various fitness modalities, the program incorporates weightlifting, power lifting, gymnastics, and endurance training to produce amazing results in record time. Trained coaches are always available to provide expert advice and programs to cater to each individual's needs and abilities. The implementation of a compulsory Fundamentals course and small class sizes ensure that safety is always of utmost concern.
The gym also offers a unique program, Body Speed, aimed to help athletes regain their conditioning via fast, weightless workout sessions. With an emphasis on weight movements and small equipment training, this program is ideal for members who just wish to improve their overall fitness without rigorous training.
Drive towards a holistic healthy lifestyle
The newest area the Circuit+ team is currently looking into this year is expanding their services in a move towards holistic health. With plans of personal home training programs and a yoga studio in the works, it is exciting to see what Circuit+ will bring to Kuwait's fitness industry in the future.
The gym's official website also hosts a blog run by the coaches, with a Workout of the Day (WOD) feature that is updated daily to motivate athletes to incorporate fitness training into their lifestyle in manageable and measurable portions.
Contact Circuit+ Gym
Circuit+ currently has two locations, Circuit+ Shuwaikh for Men, located in Shuwaikh Industrial, and Circuit+ Gulf Road for both genders, situated in The View Building along Gulf Road, Salmiya.
For more information on classes available, schedules and contact information, check out their official website at http://circuitplusgym.com.