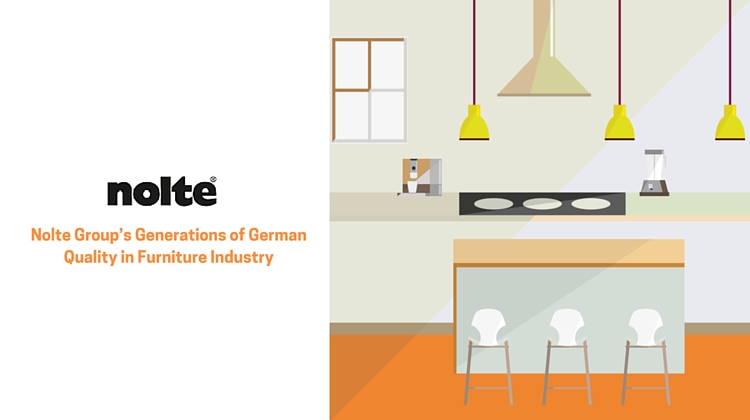 Nolte's first production line of bedroom furniture in 1955 in Germersheim served as a precedent for the iconic brand has to become. The Nolte Group is a family enterprise and at present, the company is now being managed by its founder's third and fourth generation. With more than eighty-five years of experience in the furniture industry, the Nolte Group has revolutionized the industry standards for quality and excellence. From its first innovative kitchen furniture collection introduced in 1958, Nolte has more than six hundred employees with a production run of seven hundred kitchens per day manufactured within the company's state of the art factory.
Nolte's Presence in the Kuwait Market
Nolte recently celebrated the grand opening Ali Abdulwahab & Sons' furniture showroom in Shuwaikh area, Kuwait City that will feature the majority of Nolte's creations. The extensive collection of modern furniture from Nolte is the result of the company's years of experience understanding the actual needs of their clients. By learning the market demand and what appeals to the general consumers, Nolte Furniture can come up with elegant and highly functional collections that clients can choose from. From residential to commercial lines, Nolte offers a complete range of high-end modern furnishings never to be found with other furniture sellers.
Reaching Out to the Global Market
With over sixty years of experience in manufacturing authentic German made furniture, the company developed a solid relationship with their global counterparts and prided themselves for working with leading retailers of branded furniture in their efforts of reaching out to the global market. German made furniture is always tantamount to quality control, durability and on time shipping.
To learn more about the company's extensive furniture collection, visit their website at http://www.nolte.de to see their complete line of best value high-end modern furniture. You can also follow them on Facebook https://www.facebook.com/Noltefze and join hundreds of others in their social media discussions. You can also follow them on Pinterest http://www.pinterest.com/noltegroup/ for complete updates on their latest collections of high-end classic and contemporary furniture with the unique Nolte flair.